"Full Disclosure: We love living points life by using points and miles to elevate travel experiences. In the interest of being transparent with you, we may be compensated from an approved credit card's application, or from some of the products and services recommended on this site. This only happens when you click on our affiliate links. We also earn commissions from purchases made through Amazon Services LLC Associates Program. Thank you for your support and especially for reading this blog! Please see our Advertiser Disclosure for more details!"
With Chase Bank, you can click on a purchase transaction and see the bonus points earned at an eligible merchant. On the other hand, with American Express, you may need to put in a little effort to hunt for it. Simply clicking on the transaction gives you a general category of the purchase, and thus, you can't exactly tell whether it qualifies for the bonus spend. 
Therefore, I decided to put a list together of Amex merchant categories to earn bonus American Express Membership Rewards (MR) points. The list is primarily provided by American Express, from my personal experience and reports from the Points and Miles community. 
Meanwhile, feel free to bookmark this page for your reference so that you can earn additional Amex points with your Amex cards whenever you can. Happy extra points-earning!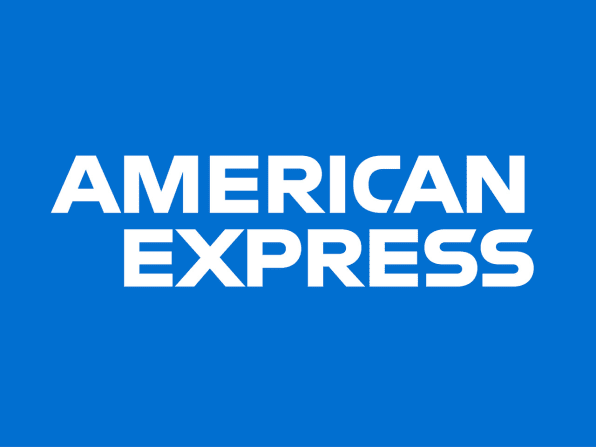 U.S. Supermarkets/Grocery Stores
Albertsons
ALDI
FreshDirect
Gelson's
Harris Teeter
Hy-Vee
Instacart
Kings Food Markets
Kroger (but not Fred Meyer)
Meijer
ShopRite
Smart & Final
Stop & Shop
Trader Joe's
Vons
Whole Foods
Winn-Dixie
Moreover, based on the reader's comment. Major U.S. drug stores, such as Walgreens, CVS, and RiteAid, also count toward the groceries category. I suggest you try with a small amount of purchase first.
The following merchants are not considered U.S. Supermarkets/Grocery Stores :
Specialty stores (e.g., bakeries, butchers, cheese shops, fish markets, liquor stores, wine shops, and other specialty food stores)
Superstores (e.g., Amazon.com, Target, and Walmart)
Warehouse clubs (e.g., BJs Wholesale Club, Sams Club)
Convenience stores (e.g., 7Eleven)
Meal-kit delivery services (e.g., Blue Apron, Freshly, and Hello Fresh)
U.S. Wireless Telephone Service Providers
AT&T
Sprint/T-Mobile
Verizon
Buying a phone product, accessories, or service through retailers or resellers such as Best Buy, Wireless Zone, or Walmart does not qualify. That is to say, the transaction must be processed directly by the wireless service provider company. Moreover, Bundle services offered by wireless companies for TV, Internet, and VoIP are also excluded.
CenturyLink does not accept American Express. 
U.S. Streaming Subscriptions
Amazon Music Unlimited
Apple Music
Apple TV+
Audible
CBS All Access
DirecTV Stream (formerly known as AT&T TV or AT&T TV NOW)
Disney+
ESPN+
Fubo TV
HBO Max
HBO (standalone streaming subscription only, formerly known as
HBONow)
HULU
iHeartRadio
Kindle Unlimited
Luminary
MLB.TV
NBA League Pass
Netflix
NHL.TV
Pandora
Paramount+
Peacock
Prime Video
Showtime
Sling TV
SiriusXM Streaming and Satellite
Spotify
Stitcher
TIDAL Music
YouTube Premium and YouTube Music Premium
YouTube TV
However, bundle subscriptions billed by a third party are not eligible.
U.S. Gas Stations
Chevron
Gulf
Maverik
Murphy USA
Murphy Express
Exxon
Mobil
Phillips 66
Hess
Shell
Stinker
Editor's Tip: Purchasing items from those gas stations' convenience stores also qualify for additional Amex rewards. 
On the other hand, you will NOT earn additional rewards for gas stations that are part of supermarkets or warehouse clubs. Examples:
GetGo (Giant Eagle)
Sam's Club
Target
Walmart
U.S. Restaurants
As long as the restaurants are located in the US, and they are not bars, nightclubs, convenience stores, supermarkets, grocery stores, cafeterias, caterers, theatre clubs, breweries, bakeries, meeting venues, and restaurants located within a hotel, you will be able to earn additional Amex rewards for restaurRegardinggory. 
Purchasing the restaurant's gift cards qualifies if purchased online, and the restaurant directly processes the charge. Sometimes, you certainly can tell that by the website URL. However, purchasing the plastic gift card directly at the restaurant is strongly recommended because that charge always qualifies for restaurants' Amex bonus spending. 
U.S. Department Stores
Bealls
Belk
Bloomingdale's
Bon Ton Stores
Boscov's
Century 21 Department Stores
Dillard's
J.C. Penney (JCP)
Kohl's
Lord & Taylor
Macy's
Neiman Marcus
Nordstrom
Saks Fifth Avenue
Sears
Stein Mart
U.S. Drug Stores
CVS Pharmacy
Duane Reade
Rite Aid
Walgreens
How do you tell if a purchase is eligible for Amex bonus rewards in a category?
Here's how you do it to see whether your eligible purchase at a merchant is coded accordingly with American Express to earn bonus rewards points. 
Please remember that you must give it a few days after your purchase is completed and the charge is posted. Then do the following:
On your computer's desktop web browser:
Firstly, sign in to your American Express account online. 
Then, from the top menu, click on Rewards & Benefits.
After that, click on the Rewards dropdown and select Points Summary. See the screenshot below.
You then can filter just the Amex card that you are interested in knowing. 
Lastly, click on the transaction that you want to know.
Although the points show pending, you should also see the bonus points earned.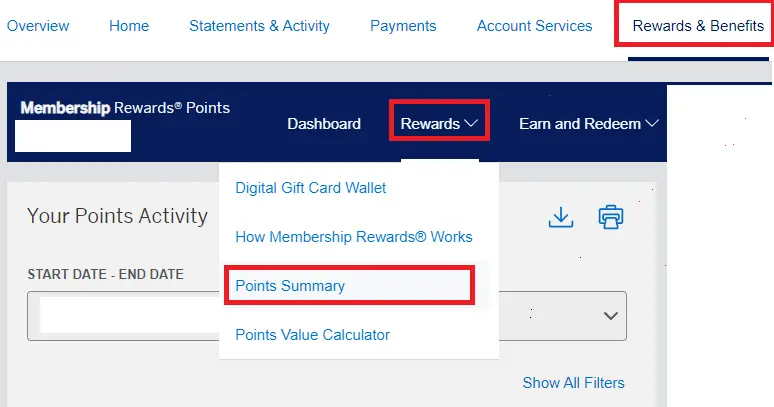 Amex doesn't just give you total points (base point + bonus points) in one transaction; they list them separately instead. If you have two transactions, they show the bonus in just one transaction, for example. Take a look at the screenshot below:

I spent on groceries and gas, so each purchase gives me 10x Amex rewards points per dollar spent. As you can see from the screenshot above, I earn one base point for each transaction, but Amex shows additional 9x points in a completely separate line, which has the total points for both transactions.