"Full Disclosure: We love living points life by using points and miles to elevate travel experiences. In the interest of being transparent with you, we may be compensated from an approved credit card's application, or from some of the products and services recommended on this site. This only happens when you click on our affiliate links. We also earn commissions from purchases made through Amazon Services LLC Associates Program. Thank you for your support and especially for reading this blog! Please see our Advertiser Disclosure for more details!"
There are so many beautiful beaches in the world, but sometimes travelers are also looking to simply enjoy swimming and hanging out in the hotel's swimming pool. There are actually quite a few beautiful hotels and resorts in this world that has unique and amazing pools, but not all of them is part of hotel chain's rewards program that allows us to book with points. Therefore, we are going to just focus on the hotels and resorts that we can use points to book to stay and enjoy their swimming pools.
Ranging from rooftop and glass-bottom to water parks, here are the Best & Coolest Hotel Pools In The World You Can Book With Points:
Photo Credit: Marriott Marquis Houston
Marriott Marquis Houston has one of the coolest shape swimming pool. Located in Houston Texas, this Marriott property's infinity pool is the world largest Texas-shaped rooftop lazy river. How cool is that! This is a Marriott Bonvoy category 6 property, so points required are:
Photo Credit: Photo Credit: Marriott Marquis Houston
Best Western Premier Marina Las Condes requires 28,000 Best Western Rewards points per night. If you are not afraid of height, you can swim in their high floor rooftop pool. While it is not a glass-bottom floor, this swimming pool is still going to thrill you when you try to enjoy the spectacular views of the city from the pool. If you don't believe me, just look at the photo below.
Photo Credit: Best Western Premier Marina Las Condes
Hotel Indigo Hong Kong Island promises to give you the thrill of your life when you swim in their infinity pool that's located on the high floor featuring a true glass bottom. This is a boutique hotel that is part of InterContinental Hotels Group (IHG) and a free night stay requires 45,000 IHG points.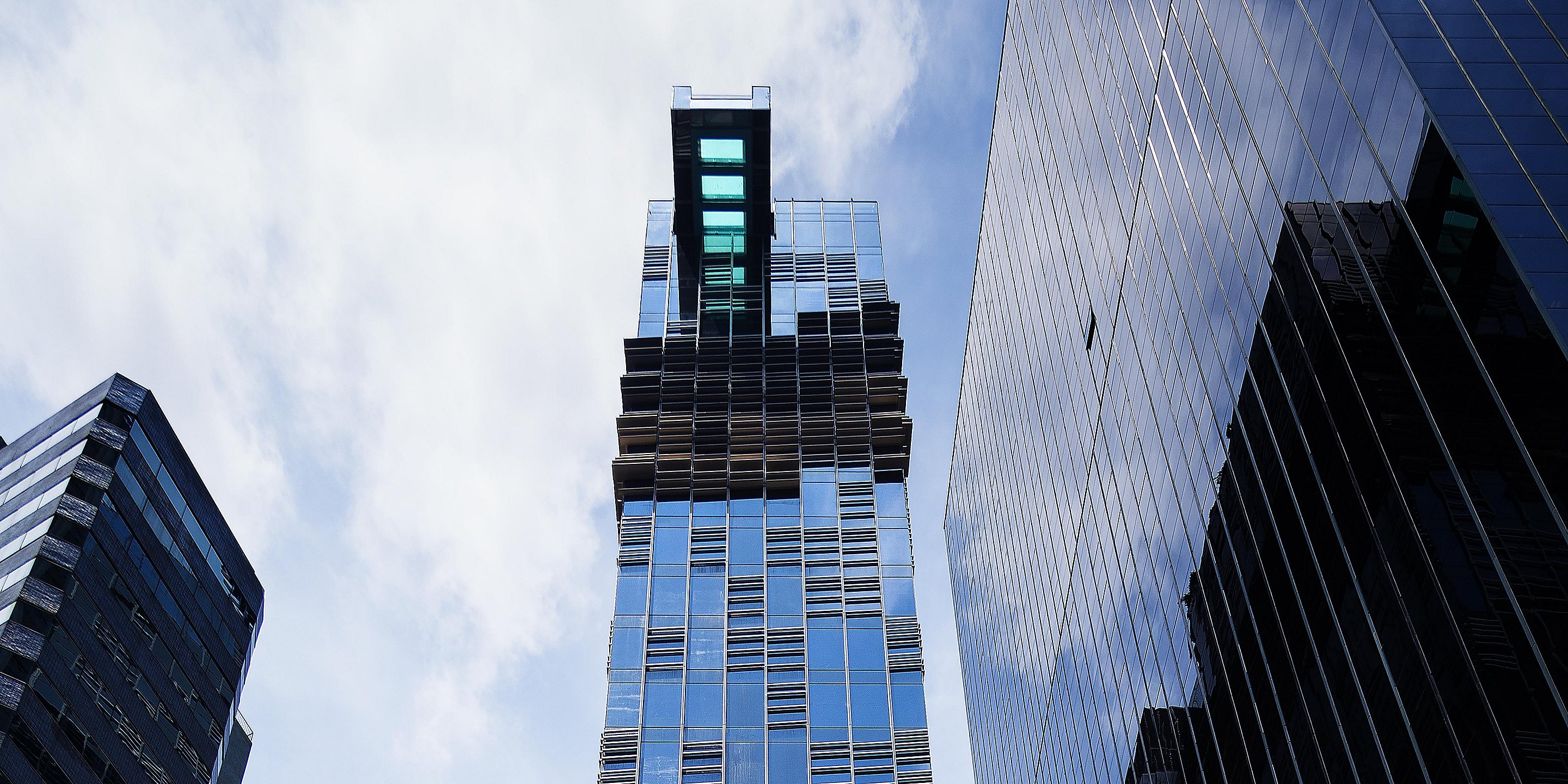 Photo Credit: Hotel Indigo Hong Kong Island
While the InterContinental Hong Kong is currently closed for renovations, its swimming pool is undeniably one of the best hotel pools in the world that offers incredible of Hong Kong skylines and the famous Victoria Harbor. This luxury 5-star hotel requires 60,000 IHG points per night.
Photo Credit: InterContinental Hong Kong
From water slides, rapids, lazy river, a rope swing to cave bar and the world's first elevator water, Grand Wailea offers one of the best pools and water activities on Maui for everyone. This oceanfront resort is part of Hilton Honors program. A free night requires 95,000 Hilton points per night or you can use the Hilton Free Weekend Night Certificate to book.
See Also: Review: Hilton Diamond Upgrade and Benefits at the Grand Wailea, A Waldorf Astoria Resort Hotel in Maui
Photo Credit: Grand Wailea Maui, A Waldorf Astoria Resort
JW Marriott San Antonio Hill Country Resort & Spa features one of the longest Lazy River in the world. The resort offers thrilling River Bluff Water Experience that comes with water slides and an insanely huge nine-acre water park featuring a 1,100-foot lazy river. This JW Marriott is a category 6 property and requires the following points redemption:
Photo Credit: JW Marriott San Antonio Hill Country Resort & Spa
If you dare, you can experience an unforgettable memory at Holiday Inn Shanghai Pudong Kangqiao by swimming in their Cantilever Indoor Swimming Pool that is set 100 meters up in the air with nothing below you but glass, overlooking the ground like a bird. It appears that IHG is implementing dynamic award pricing for properties in the Greater China, so you'll have to check award redemption with IHG. I am currently seeing 10,000 IHG points per night based on my search. IHG credit card's annual Free Night Certificate can be used here as well.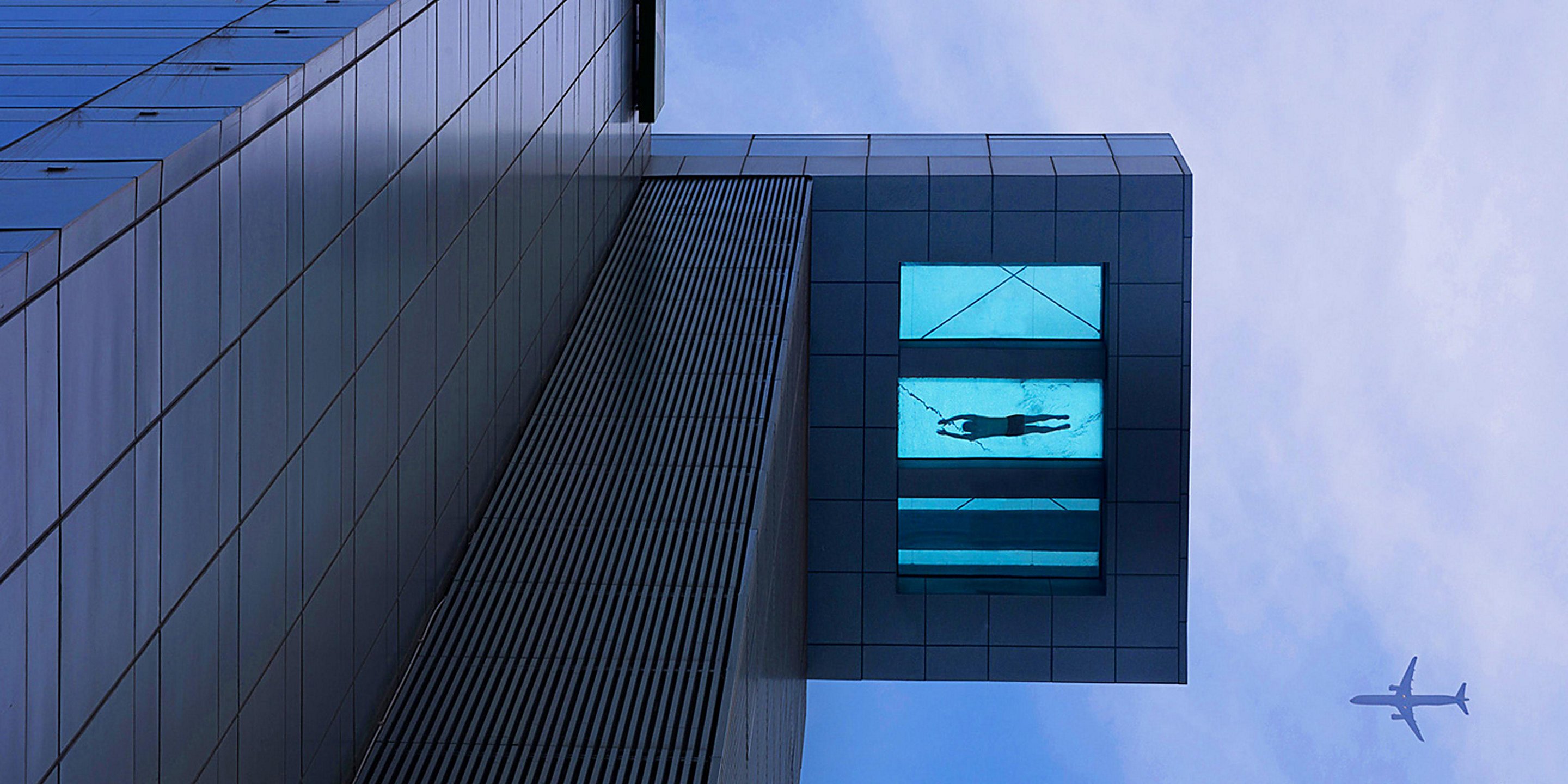 Photo Credit: Holiday Inn Shanghai Pudong Kangqiao
The St. Regis Lhasa Resort is a 5-star luxury resort and so is its swimming pool. The swimming pool at this St. Regis resort is not your typical swimming pool. The pool is made for relaxation designed with Gold Energy with nice water temperature all day. Running and diving are not permitted. The pool also has views of the lake and the Himalaya Palace. The property is part of Marriott Bonvoy program and a free night stay requires the following points for a category 5 property:
Photo Credit: The St. Regis Lhasa Resort