"Full Disclosure: We love living points life by using points and miles to elevate travel experiences. In the interest of being transparent with you, we may be compensated from an approved credit card's application, or from some of the products and services recommended on this site. This only happens when you click on our affiliate links. We also earn commissions from purchases made through Amazon Services LLC Associates Program. Thank you for your support and especially for reading this blog! Please see our Advertiser Disclosure for more details!"
Leading Hotels of the World (LHW) is now part of the Citi Hotel Transfer Partners, and therefore, I want to take a closer look at the LHW's loyalty program, known as the Leaders Club.
Moreover, I also want to look at the program's benefits and redemptions for free night stays to see if the program is worth transferring Citi ThankYou points to.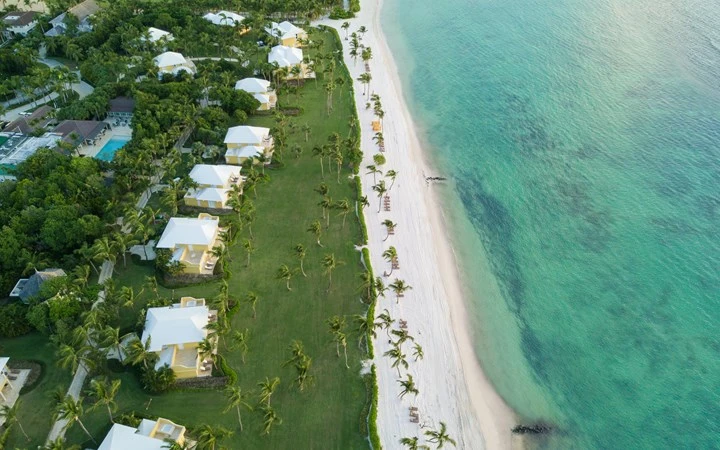 Leading Hotels of the World Locations
Leading Hotels of the World (LHW) is not a hotel chain. It is a booking platform service with a portfolio of worldwide independently owned boutique and luxury hotels and resorts. Currently, there are over 400 LHW properties in over 80 countries.
Leading Hotels of the World Leaders Club Loyalty Program
Leading Hotels of the World (LHW) has a loyalty program called Leaders Club, and free night redemption starts at around 4,000 points. That's an intriguing and attractive reward redemption after the World of Hyatt program.
The Leaders Club loyalty program is free to join and offers on-property benefits. In addition, the program also has only two membership levels: Club and Sterling.
As of October 2023 – A day after joining Leaders Club, I received an email to earn 500 bonus points by logging in to the account and completing the profile to unlock the Welcome Bonus. The bonus may take up to ten (10) days to show, but after completing the profile, I was notified the bonus will appear in the account within 48 hours. I am unsure if this is an ongoing sign-up offer or not because the sign-up page does not mention the offer, so YMMV.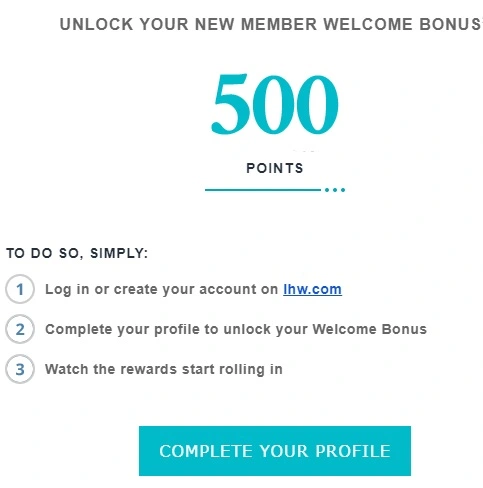 Leaders Club Membership Benefits
LHW's Leaders Club has two membership tiers:
When you book directly with LHW channels or through eligible travel platforms such as Virtuoso, Signature Travel Network, and American Express Fine Hotels & Resorts, you receive the following on-property benefits:
Upgrade priority at arrival.
Daily continental breakfast for two
Early check-in and late check-out considerations
Complimentary WiFi
You can receive the benefits mentioned above without elite status. Moreover, you will receive those on-property benefits with bookings through travel professionals such as Virtuoso. However, those bookings are cash bookings, and therefore, if you want to enjoy those benefits using points, you will need to book with LHW.
The Leaders Club program also offers a pre-arrival upgrade benefit. As a Club member, you receive a pre-arrival upgrade after completing your first paid qualifying stay. After that, you receive one additional pre-arrival upgrade in January during each year of your membership. Furthermore, you can receive five (5) pre-arrival upgrades every year you qualify for Leaders Club Sterling status after you spend $5,000 on qualifying Leaders Club stays during a calendar year. Sterling members also receive 5% stay bonus points. This is in addition to 1 point for every $1 you spend on qualifying room rates for up to 3 rooms per stay.
Earning LHW Leaders Club Points
Leaders Club awards members with the following points earnings:
Earn 1 point for every USD 1 you spend on qualifying room rates.
Earn 5% bonus points for Sterling members.
To earn Leaders Club points, you must book through Leading Hotels Reservations and Service Centers, LHW.com, or with travel agencies such as Virtuoso, Signature Travel Network, and American Express Fine Hotels & Resorts.
It is important to note that you do not earn Leaders Club points if you use points to redeem for a stay.
There are a couple more ways to earn Leader Clubs points:
Citi ThankYou Points can now be transferred to Leaders Club points at a 5:1 ratio, so for every 1,000 ThankYou points transferred, you receive 500 Leaders Club points.
Purchase Leaders Club points in increments of 1,000, up to 50,000 points per year.
Redeeming LHW Leaders Club Points
LHW makes the process of redeeming your Leaders Club points simple. You can do it online and see how many points are required without having enough points. This feature is beneficial so that you do not transfer Citi ThankYou Points to Leaders Club until you can confirm award availability.
Free night redemption starts at 4,000 points. To redeem Leaders Club points for LHW's collection of Luxury hotels and resorts:
Go to the official Leading Hotels of the World website. You must have a Leaders Club membership account to search for points availability.
Provide your search parameters and make sure the View with Points button is selected, then simply click Search.
Available properties appear on the result page, including the starting rate and required points. See the screenshot below.
Do Leaders Club Points Expire?
Yes. Leaders Club points expire twenty-four (24) months from the last activity, such as earning or redeeming points activities. I assume transferring Citi ThankYou Points to the Leaders Club will keep your points from expiring.
Should You Transfer Citi ThankYou Points to Leaders Club?
Let me start by saying that I am excited about this opportunity for points travels!
You can transfer Citi ThankYou Points to Leaders Club at a 5:10 ratio. Citi points transfer requires a minimum of 1,000 points increment; thus, for every 1,000 Citi points, you get 500 Leaders Club points. This redemption of your Citi ThankYou points gives you about 1.6 cents per point.
Leaders Club's free night redemption starts at 4,000 points per night. You can only find this type of low redemption with the World of Hyatt program, and therefore, it's nice to see that we now have another loyalty program that offers this. Moreover, you can use Leaders Club points to redeem for a higher category room, up to a Suite, if you want to.
Furthermore, by redeeming points with LHW, you also receive on-property perks such as room upgrades, complimentary breakfast, and more. These are valuable benefits typically offered if you have elite status with the hotel rewards program. However, you receive all that without elite status when booked with LHW.
As always, compare if you book with LHW using cash. If you book with LHW using points, ensure you get the best value from your Citi ThankYou Points. Remember to confirm award availability before transferring your ThankYou points because you cannot transfer them back once they are moved to your Leaders Club account.
Top Luxury Leading Hotels of the World
Leading Hotels of the World compiled a list of top worldwide hotels and resorts by Readers' Choice Awards in 2023. The list is categorized by regions such as Europe, the Americas, Africa & Asia Pacific: