"Full Disclosure: We love living points life by using points and miles to elevate travel experiences. In the interest of being transparent with you, we may be compensated from an approved credit card's application, or from some of the products and services recommended on this site. This only happens when you click on our affiliate links. We also earn commissions from purchases made through Amazon Services LLC Associates Program. Thank you for your support and especially for reading this blog! Please see our Advertiser Disclosure for more details!"
The World of Hyatt program offers a few ways to earn the Hyatt Free Night Award Certificate. The offers range from the anniversary free night award through the Chase World of Hyatt credit card to staying at 5 different Hyatt brands and receive one free night award, up to 2 free nights award for the life of the account.
The Hyatt Free Night Award is good for available standard room at any Hyatt hotels or resorts designated as Category 1 through 4.
Photo Credit: Alila Ubud
Best Hyatt Category 1-4 Hotels & Resorts
As a reminder, Hyatt has the following award chart:
| | |
| --- | --- |
| Hyatt Hotel Category | Standard Room Points Per Night |
| Category 1 | 5,000 |
| Category 2 | 8,000 |
| Category 3 | 12,000 |
| Category 4 | 15,000 |
| Category 5 | 20,000 |
| Category 6 | 25,000 |
| Category 7 | 30,000 |
The Hyatt free night award certificate for Category 1 through 4 can be used for the the following Hyatt hotels and resorts. These properties all can be booked online on Hyatt's website:
Located in the heart of downtown, Hyatt Regency Vancouver is the perfect location to stay for both business and leisure travelers. Guests will enjoy easy access to exciting attractions, like the unique shops of Robson Street and Stanley Park. I personally stayed at this property and can really recommend this to you if you are going to visit Vancouver.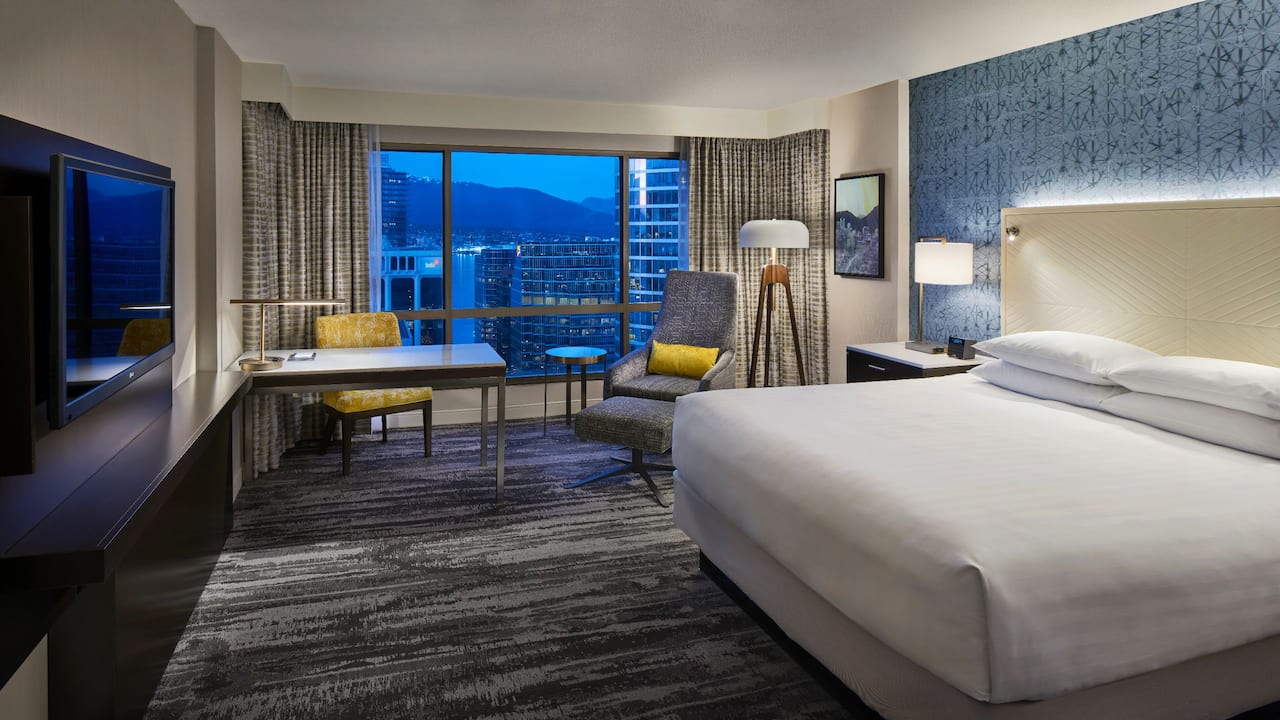 Photo Credit: Hyatt Regency Vancouver
Located in the Canadian National's Capital, this Andaz property is located in the downtown Ottawa's famed ByWard market and it is just steps away from the historic Parliament Buildings and the National Gallery of Canada. Their rooftop lounge looks inviting and gorgeous.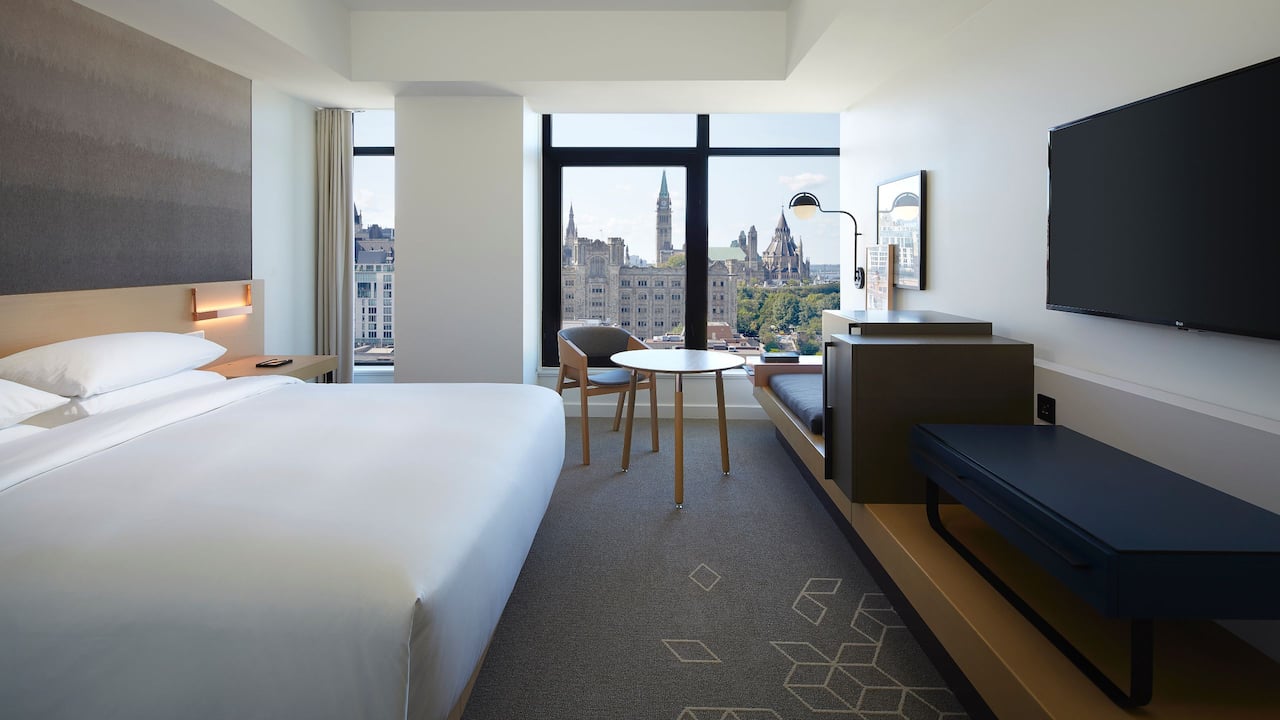 Photo Credit: Andaz Ottawa ByWard Market
Park Hyatt Mendoza is a true five-star hotel located in Argentina. With its excellent city center's location, you are just steps away from the historic Plaza Independencia and surrounding bars and restaurants. This beautiful luxury Park Hyatt also has a casino and spa, ideal for both leisure and business travelers.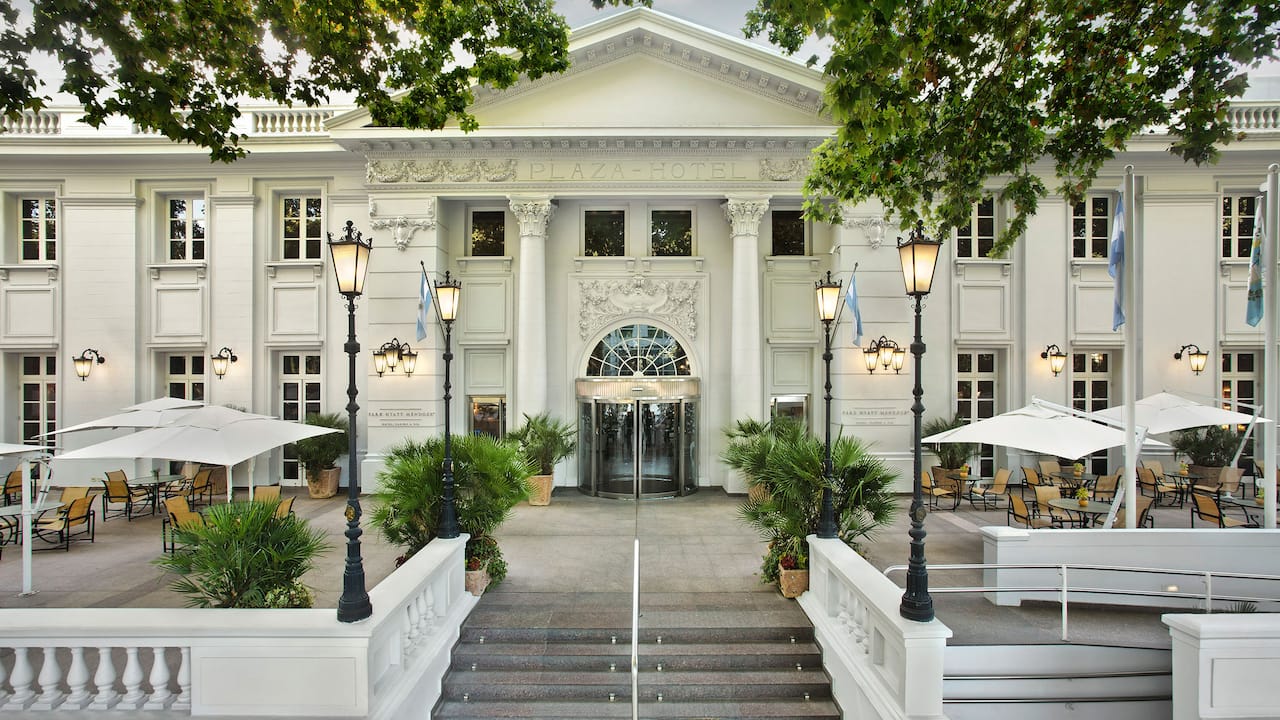 Photo Credit: Plark Hyatt Mendoza
Located just 5 minutes walk from Vienna's Central Station, this Andaz property is inspired by impressive modern art and architecture. Rooms are stylish, spacious and attention to detail. Travelers enjoy the rooftop bar that offers panoramic view of the city and the food is excellent.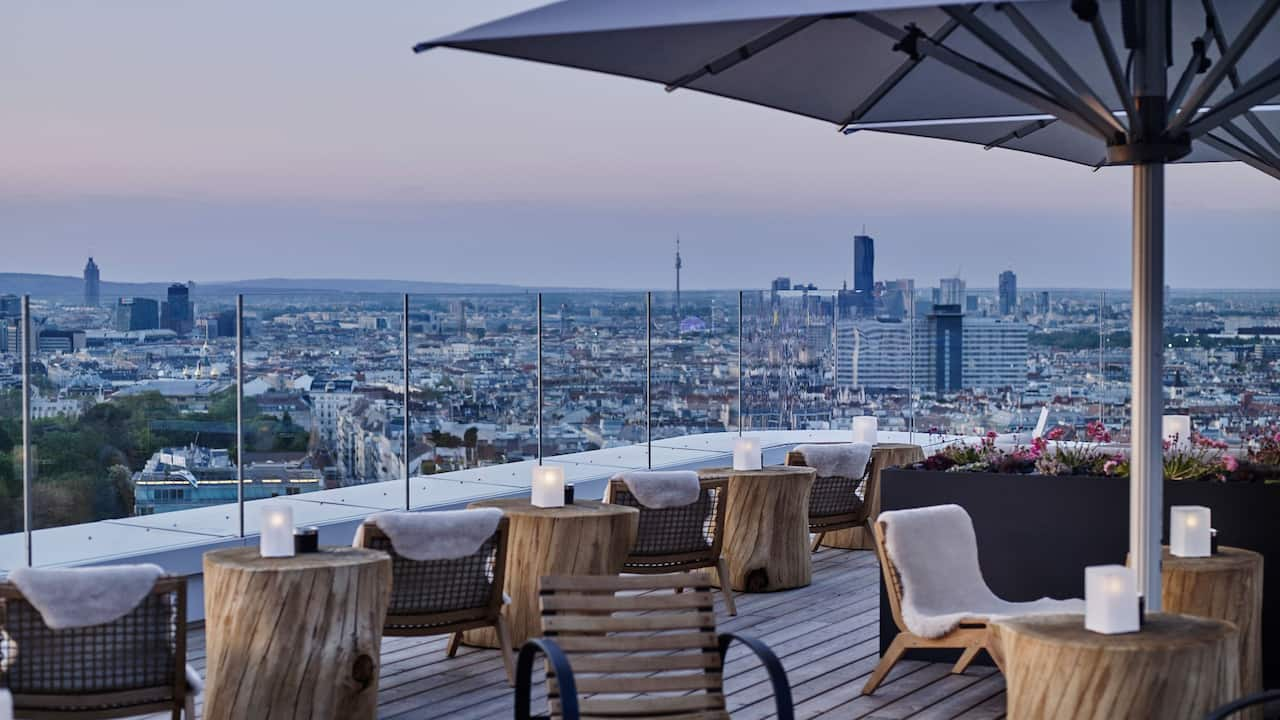 Photo Credit: Andaz Vienna Am Belvedere
Ireland can be expensive to vacation. This modern Hyatt Centric property is a great choice and thanks to its excellent central location, you are surrounded by several Guinness pubs, restaurants and Dublin's top attractions. If you want a true experience of Irish drinks, Guinness factory and Telling Whiskey factory are just next doors to the hotel.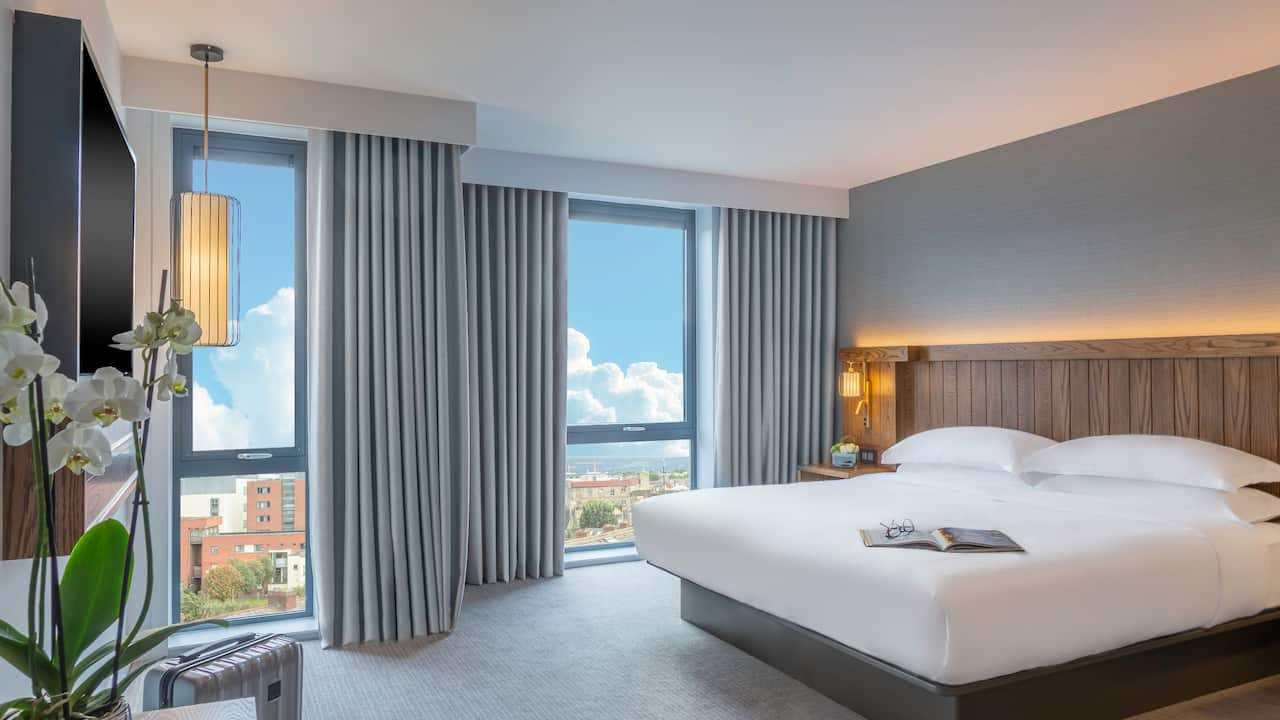 Photo Credit: Hyatt Centric The Liberties Dublin
Park Hyatt Siem Reap is one of the best 5-star luxury hotels in Siem Reap of Cambodia. If you haven't visited Siem Reap, you should add it to your bucket list because Siem Reap is home to the UNESCO World Heritage Site of the marvelous Angkor Wat temple. Park Hyatt Siem Reap is an ideal starting point for aventuring and exploring the temple, and thanks to its central location, it is very convenient for the town, local market and night life in Pub Street. There are two pools and they look very inviting especially when it's very hot and humid in Cambodia.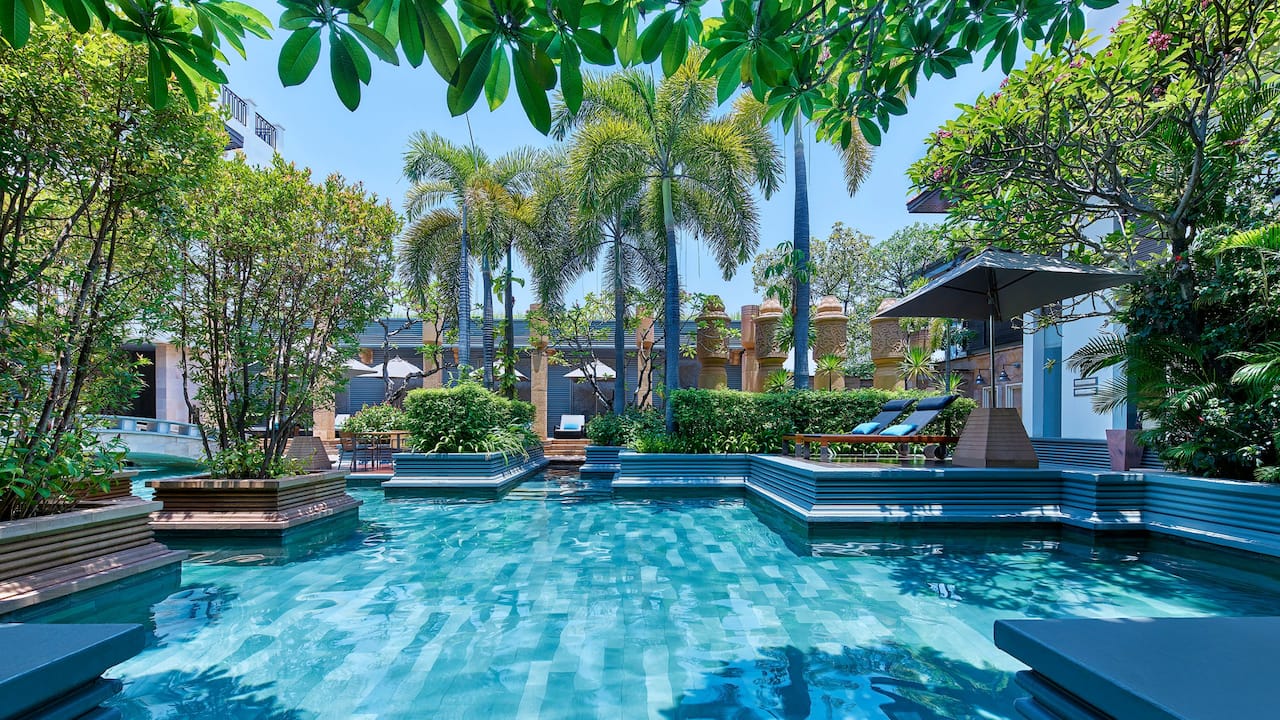 Photo Credit: Outdoor Pool at Park Hyatt Siem Reap
While many towns in Bali are beach getaway destinations, Ubud is rich with natures and cultures. The Alila Ubud definitely delivers that. Located 15 minutes away from Ubud, this Alila resort sits amidst green trees and plants with the design of Balinese arts and traditions. This is a luxury villa resort and it looks stunning. See the photo below.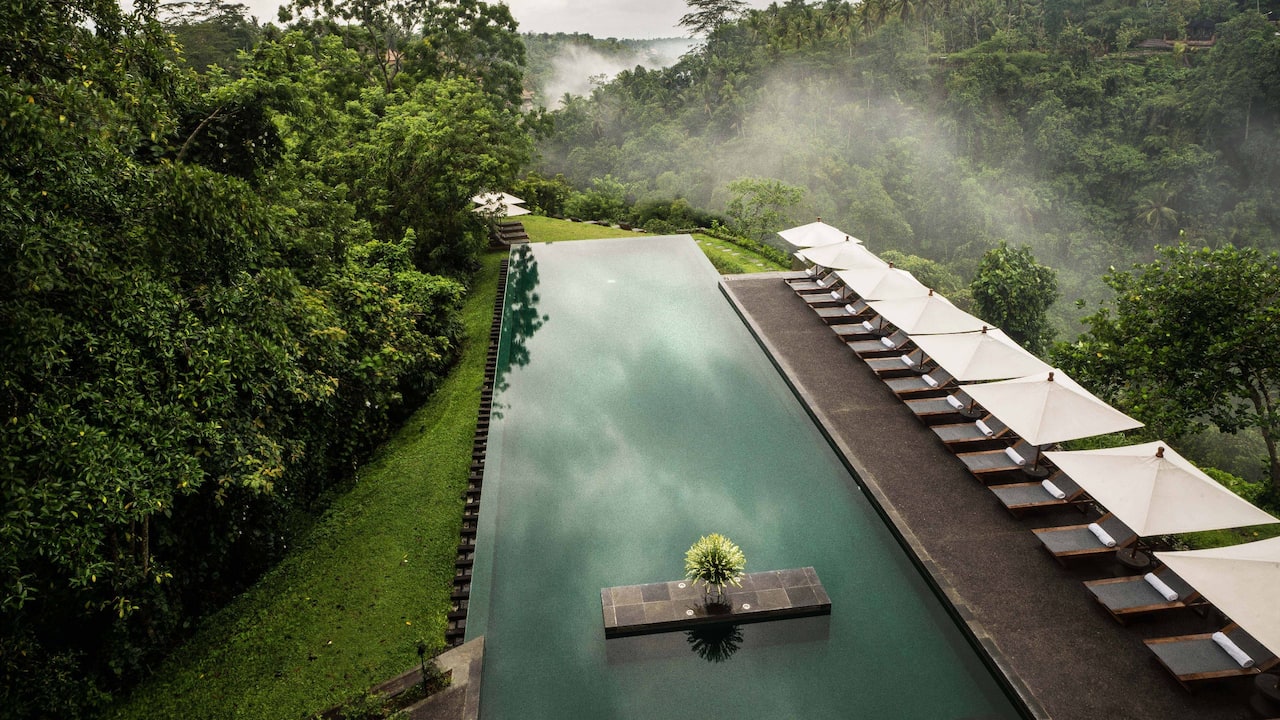 Photo Credit: Alila Ubud
Hyatt Regency Tokyo is located in Shinjuku, a thriving business, shopping, and entertainment district. It is a nine-minute walk from the west exit of Shinjuku station. If walking is not ideal for you, the hotel offers a complimentary shuttle bus that is available from Shinjuku station to the hotel. Tokyo is one of my favorite cities in the world, but it can get very expensive for accommodation. This Hyatt Regency Tokyo is definitely a good choice to use the Hyatt free night certificate in Tokyo.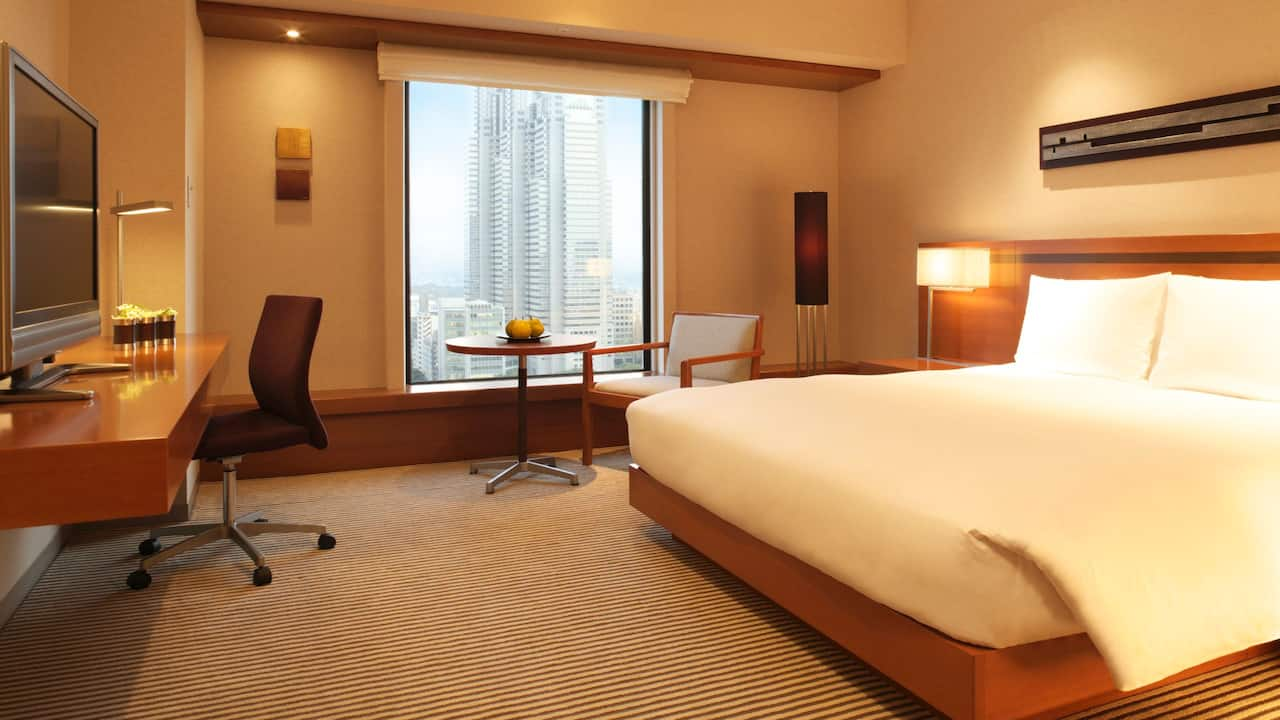 Photo Credit: Hyatt Regency Tokyo
The Hyatt Regency Saipan offers panoramic views of the hotel's lush, tropical gardens and the breathtaking sunset over the Pacific Ocean. It is conveniently located in the center of the island's shopping and entertainment district. Weather can be hot in Saipan paradise, but then you are practically just steps away from the ocean and the hotel's outdoor swimming pool.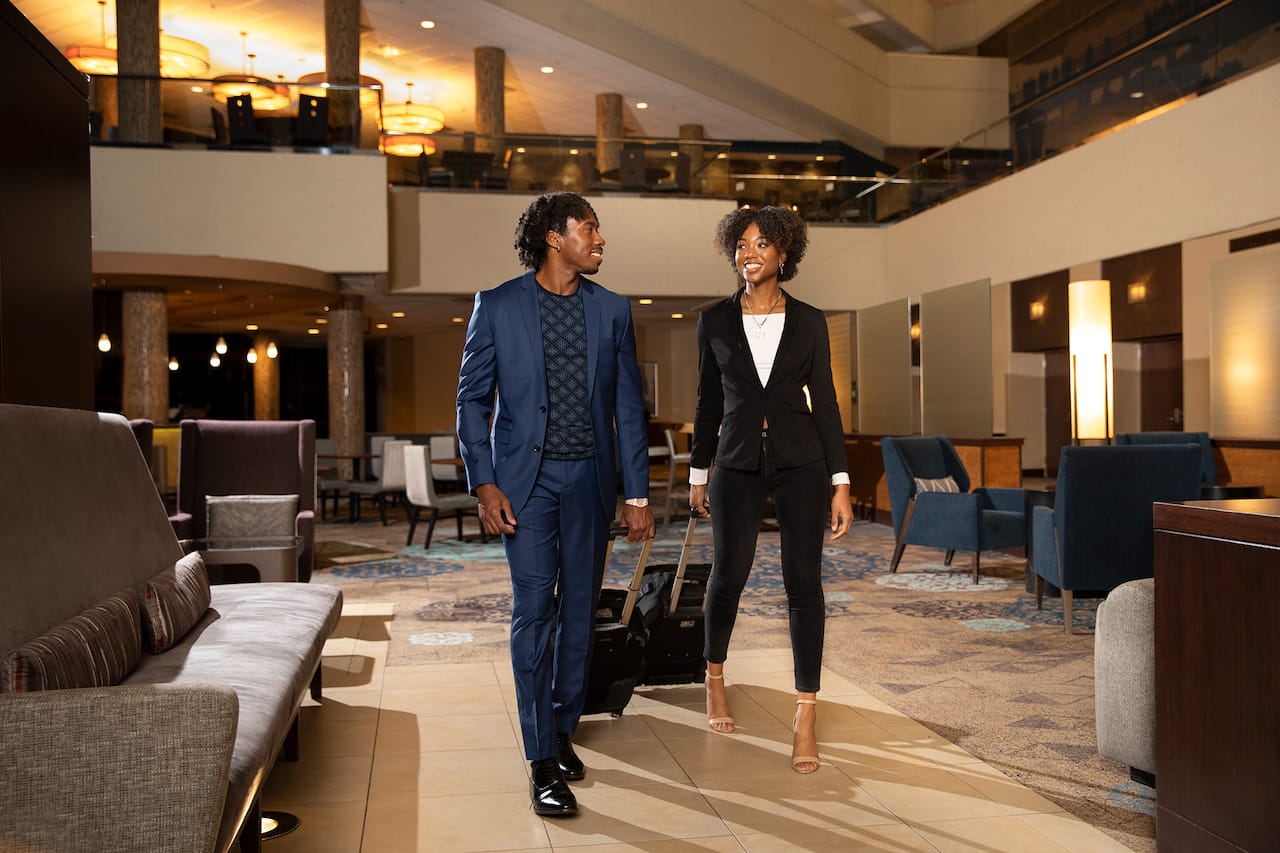 Photo Credit: Hyatt Regency Saipan
Incorporating with Park Hyatt's touches, this heritage inspired Hyatt hotel offers the traditional furniture styles yet provides world-class luxurious amenities in the Australian National Capital city. The location of this hotel is fantastic within a quick walking distance to and from the beautiful iconic Canberra's top attraction of the Old Parliament House and surroundings.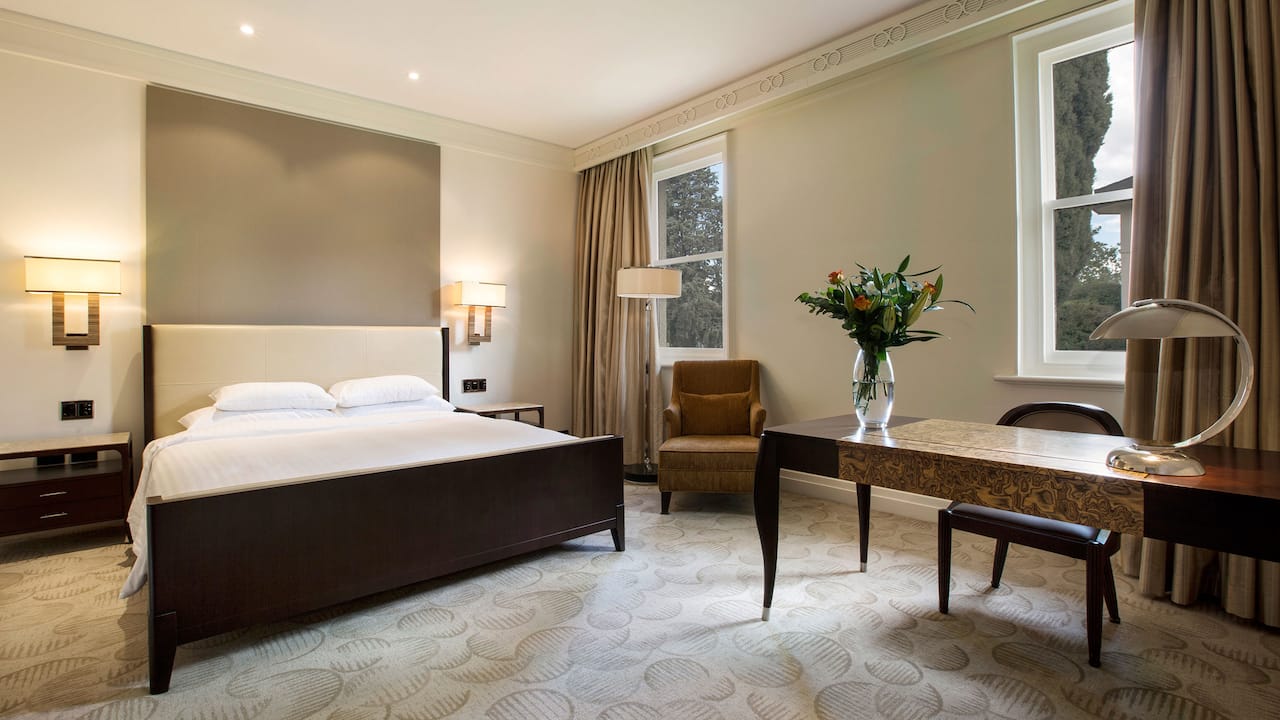 Photo Credit: Hyatt Hotel Canberra – A Park Hyatt Hotel
The Park Hyatt Toronto is currently under exciting renovation. It is scheduled to be open early 2021. I am very excited about this property and the fact that the Hyatt free night award certificate can be used at this Park Hyatt property as a Category 4 Hyatt hotel. According to the property, this expansive renovation and the hotel's design plans include a significant reconstruction, resulting in a re-invented Park Hyatt luxury hotel with 219 guestrooms including 40 well-appointed suites, a new 6,146 square foot ballroom, The Residence Meeting space, as well as a fully refurbished Stillwater Spa, lobby restaurant and 17th floor cocktail bar. The new design incorporates all of Park Hyatt amenities and services offered today. Photos are not available yet.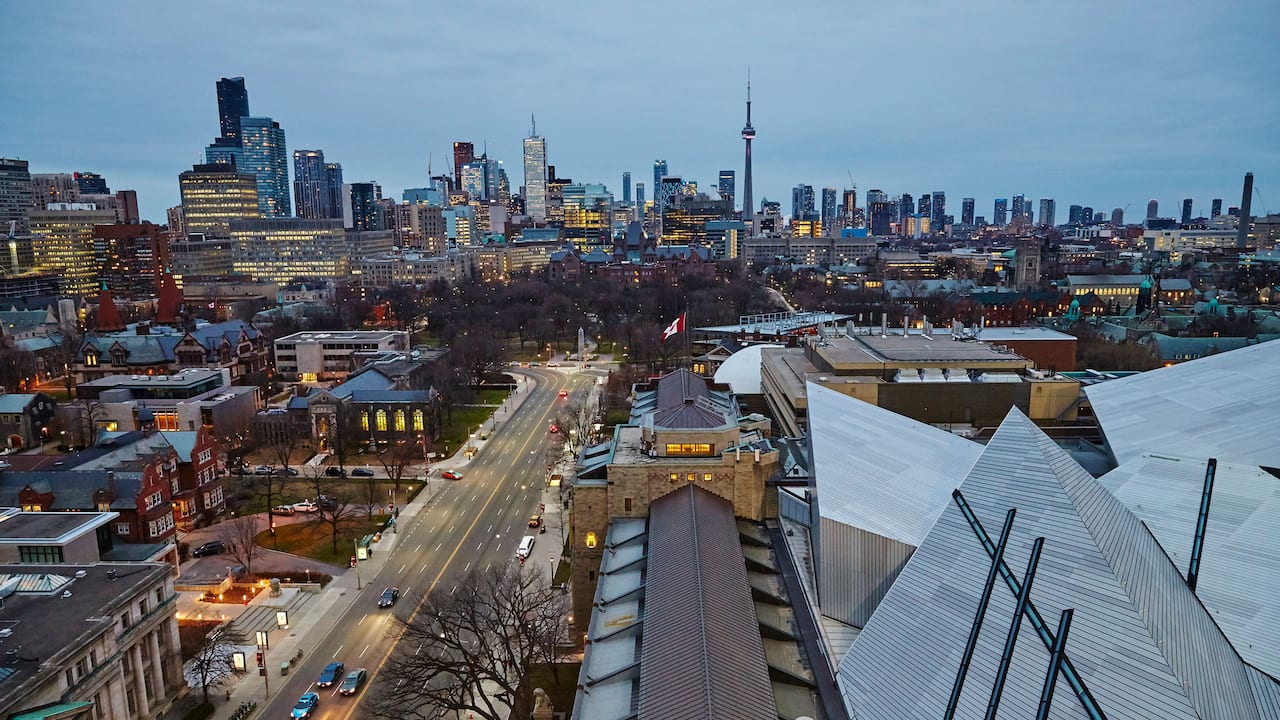 Photo Credit: Park Hyatt Toronto
Andaz San Diego is a historic boutique hotel that is situated in the heart of downtown San Diego. The hotel is surrounded by many restaurants, shops and nightlife in the bustling Gaslamp Quarter district. This Andaz property takes pride in its rooftop swimming pool and dinning offering panoramic view of downtown San Diego.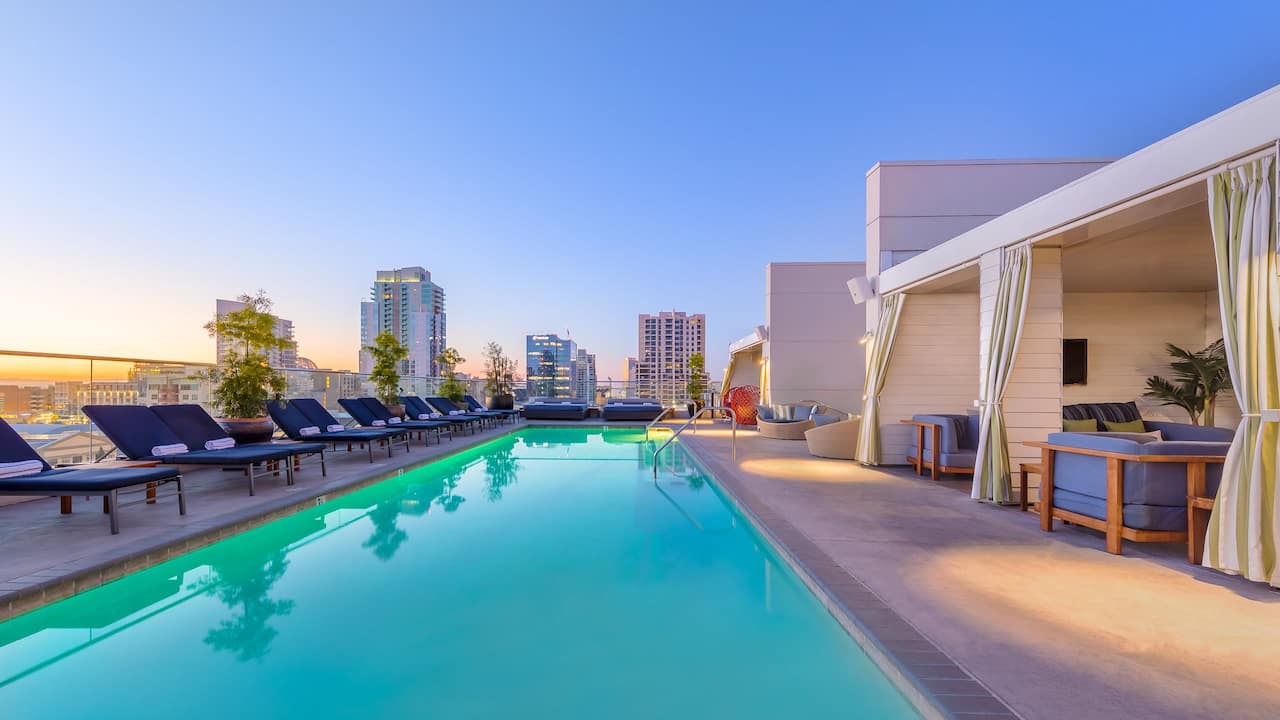 Photo Credit: Andaz San Diego
You know how expensive San Francisco can get. Hotel Del Sol is definitely a great use of the Hyatt Free Night Award. This hotel is a colorful nod to its former life as a 1950s motor lodge with kid-friendly rooms and a saltwater pool. In the heart of San Francisco's Marina District, the boutique hotel is close to attractions like Fisherman's Wharf and Fort Mason Center for Arts and Culture.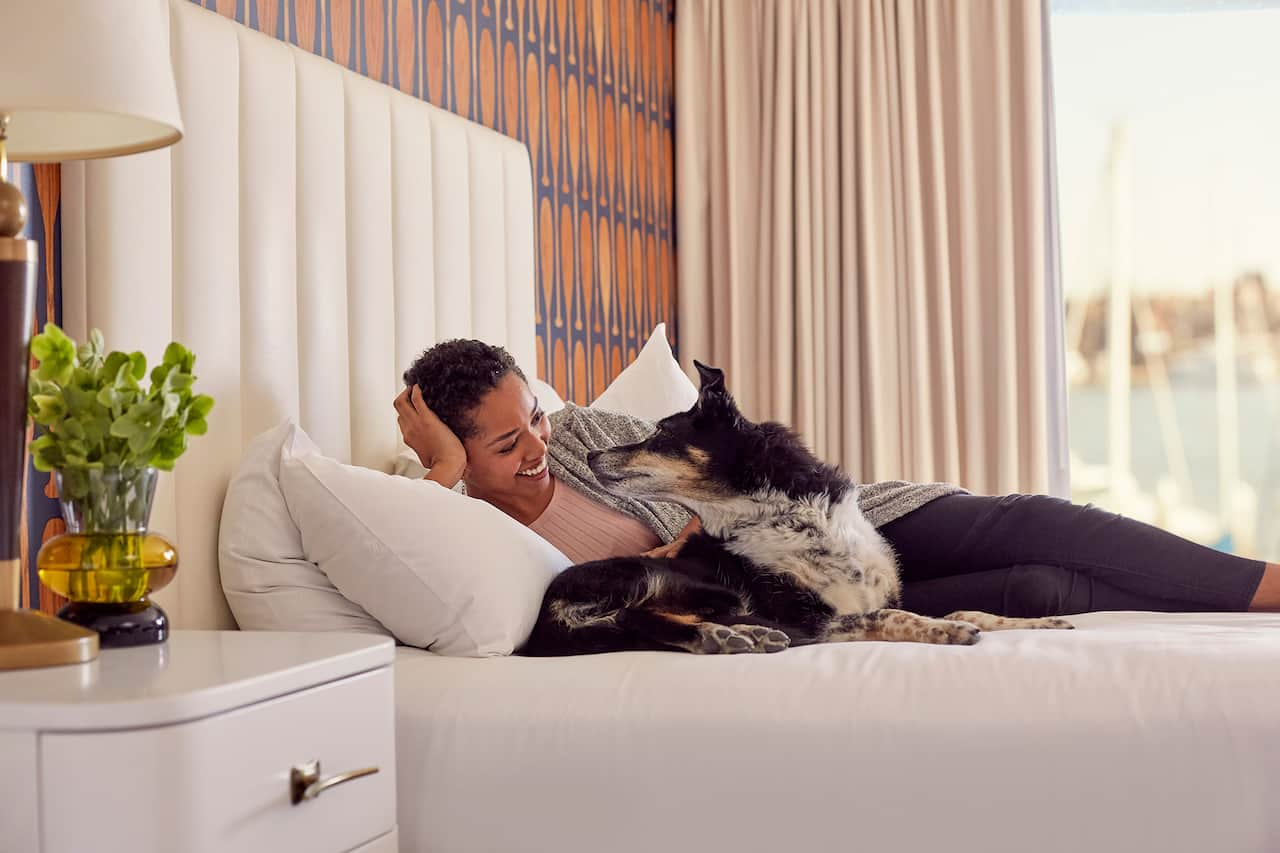 Photo Credit: Hotel Del Sol 
The Confidante is ideally located in Miami Beach within walking distance from the hustle and bustle of South Beach. Thanks to its oceanfront location, white sandy beach of Miami is just a few steps away from the property. Some rooms also feature stunning panoramic view of the ocean.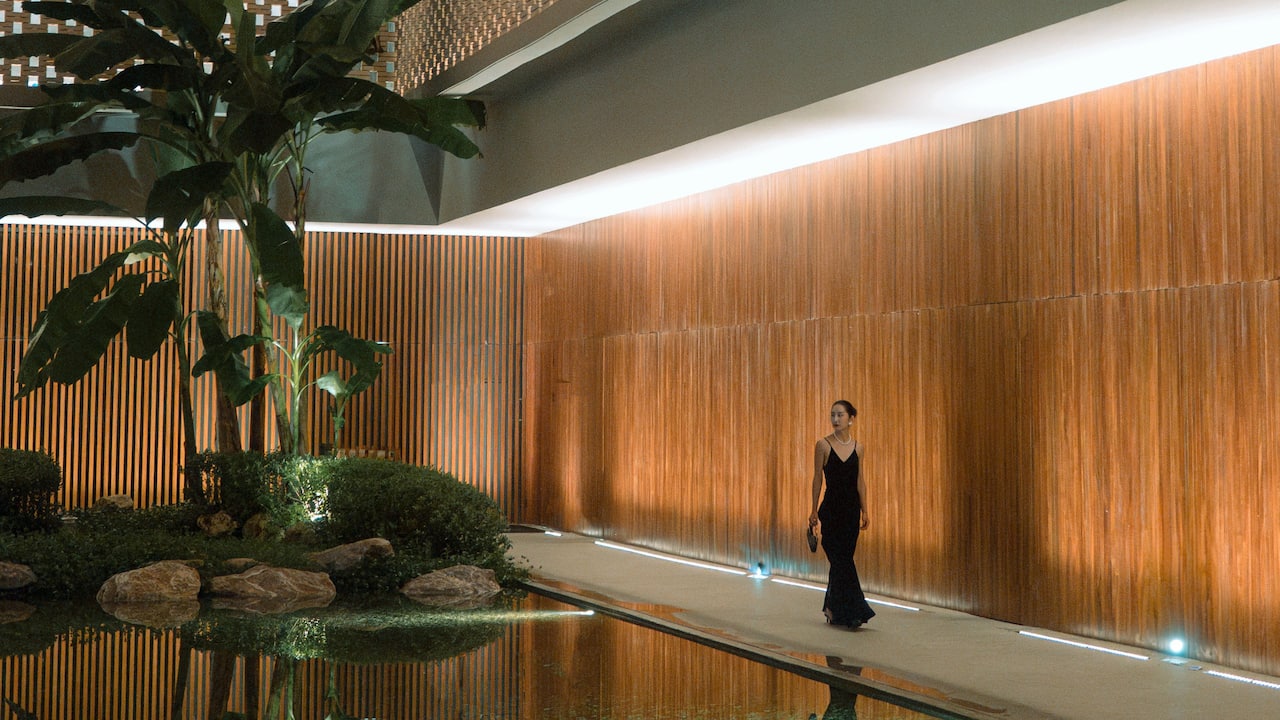 Photo Credit: The Confidante Miami Beach
This Hyatt Centric is located in the heart of the action of French Quarter and the lively Bourbon Street scene. Should you need a place to unwind after your busy night partying or busy day exploring New Orleans, the outdoor courtyard swimming pool is the perfect place to be.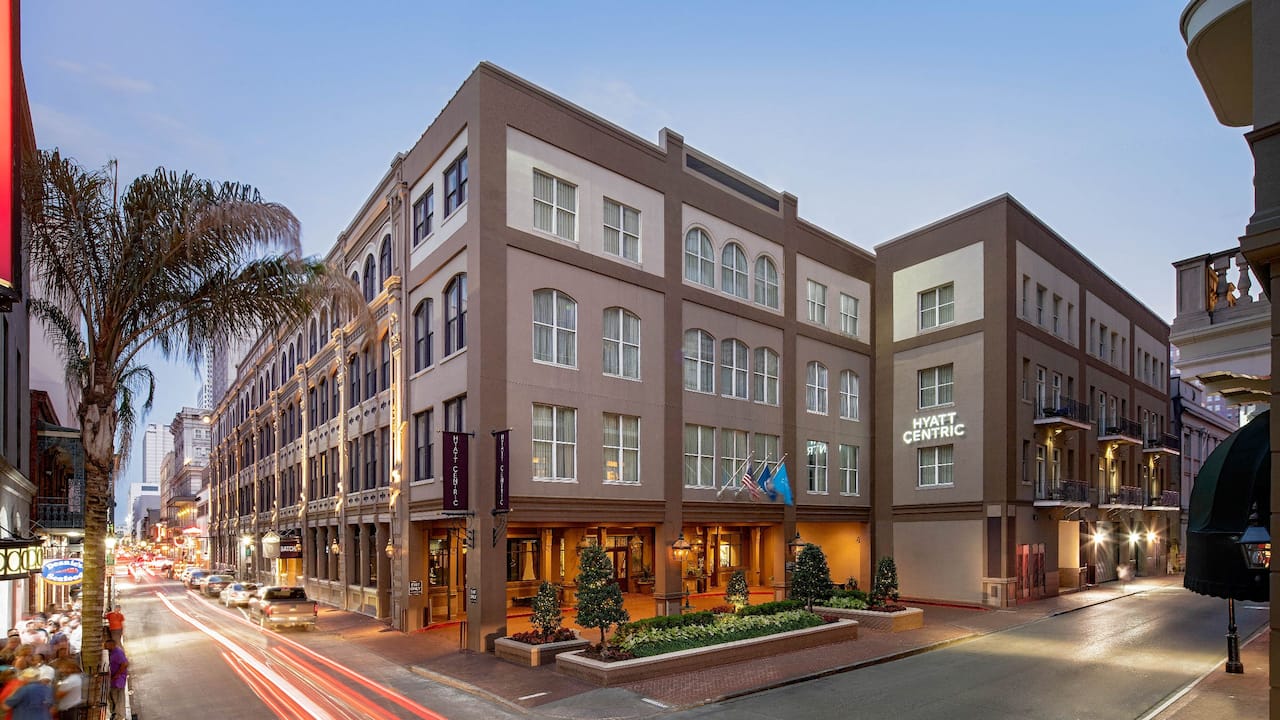 Photo Credit: Hyatt Centric French Quarter New Orleans
Motif Seattle is a trendy boutique hotel located on the 5th Avenue that offers an ideal convenient location. It is nestled between Pike Place Market and Union Street in the heart of Seattle downtown, and walking distance to the waterfront, the Seattle Art Museum, and more.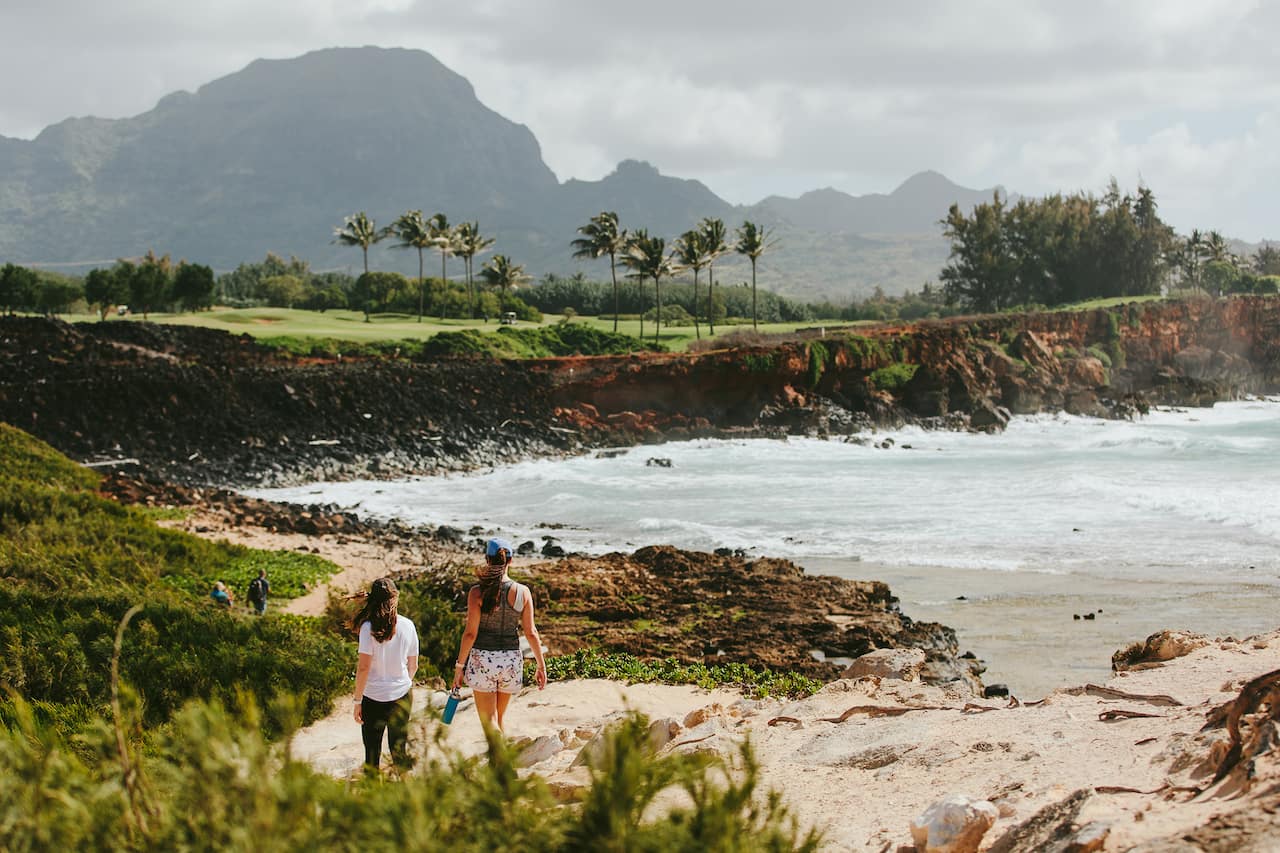 Photo Credit: Motif Seattle
Another great Hyatt hotel option for Seattle. Located in the heart of downtown Seattle, Hyatt Regency Seattle is surrounded by shops, restaurants, and just steps away from the Washington State Convention Center. This hotel is just within a mile away from Seattle's must-see attractions, including the Space Needle, Chihuly Garden and Glass, Pike Place Market, and more.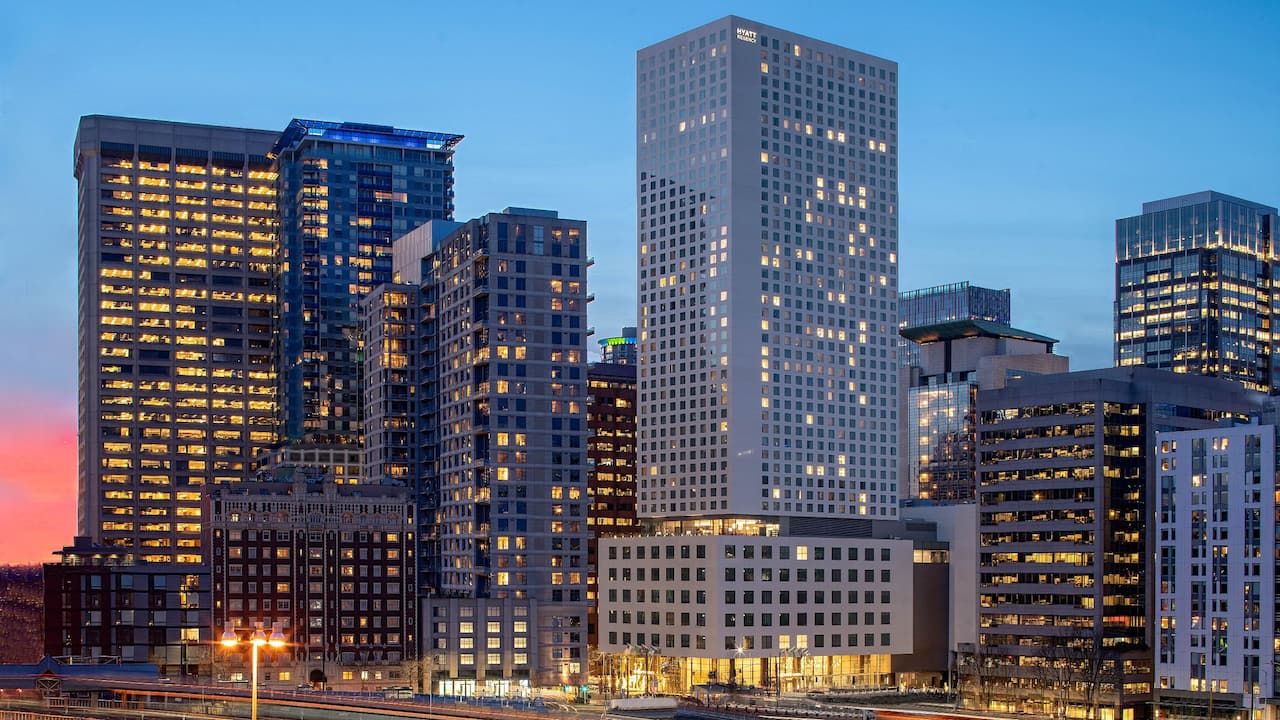 Photo Credit: Hyatt Regency Seattle
The Thompson Chicago is an award-winning luxury hotel in Chicago. Room rate in summer time can be insanely expensive. The property has an excellent location in the heart of Chicago on the edge of the renowned Michigan Avenue and The Magnificent Mile (think of shopping, anyone?), and is just a short distance away from the beautiful Lake Michigan.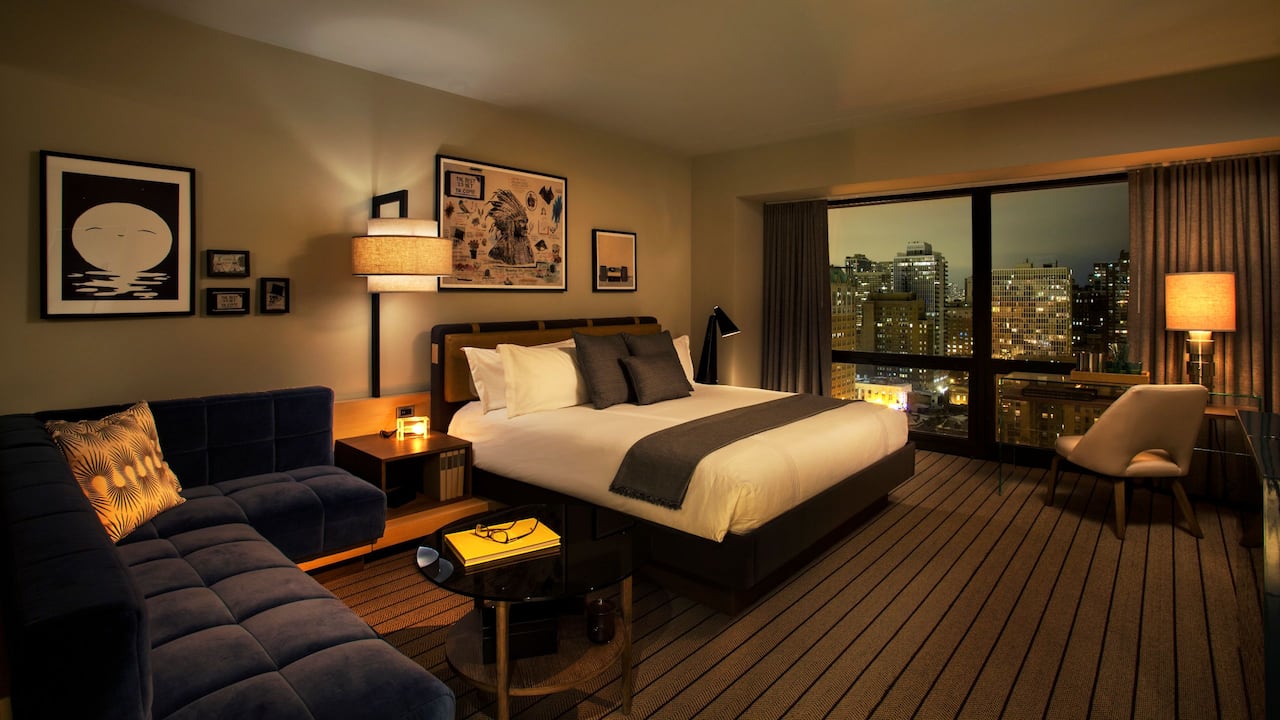 Photo Credit: Thompson Chicago
Located in the prime Michigan Avenue, Chicago Athletic Association is a unique boutique hotel that is housed within a Venetian Gothic 1893 building that sports modern amenities infused with grand historic details, lauded restaurants, ballrooms with jaw-dropping Lake Michigan views, and cozy pubs where libations and conversation flow freely. Its beautiful rooftop bar is not to be missed. I'd say staying for the experience in this historical charming hotel is an excellent way to use the Hyatt free night award certificate in Chicago.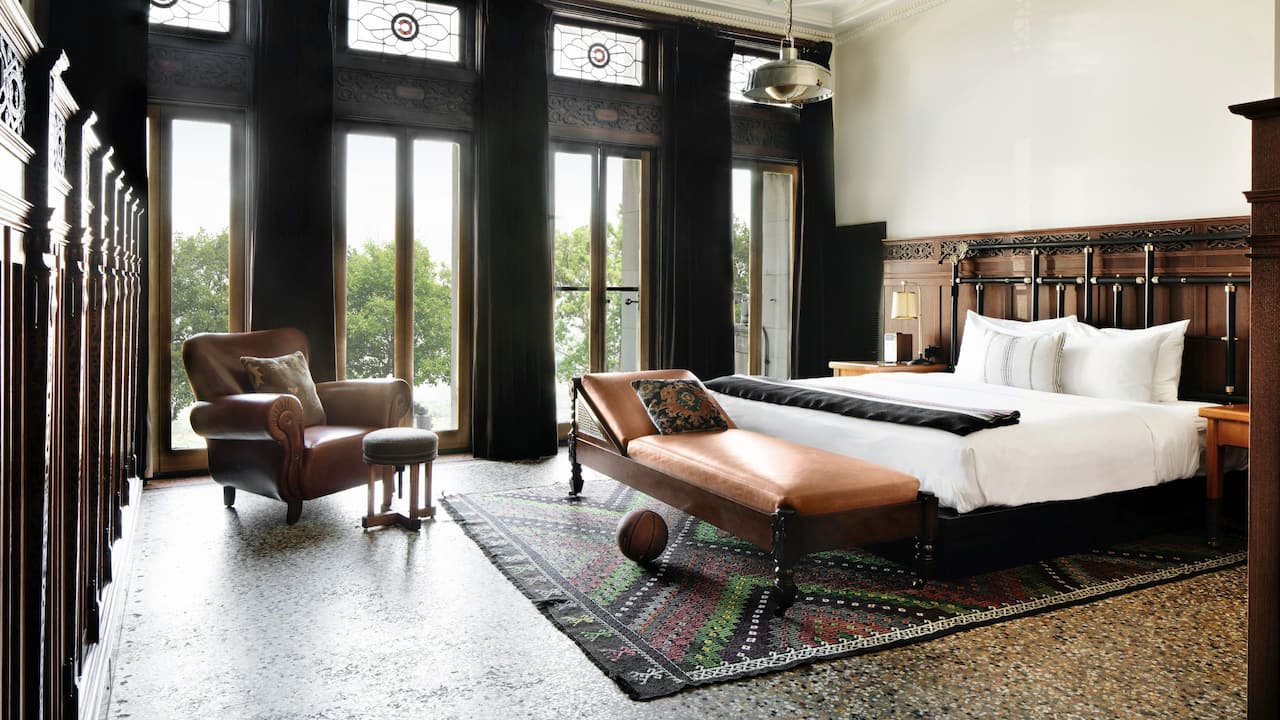 Photo Credit: Chicago Athletic Association
If you agree that New York City hotels can be very expensive, then the Gild Hall which is part of the Thompson Hotel would be a place to put your Hyatt Free Night Award to great use. The Gild Hall is conveniently located just steps away from Wall Street, One World Trade and the Seaport District. After a full day exploring New York City, indulge yourself in the luxury and comfort while staying at this lower Manhattan hotel.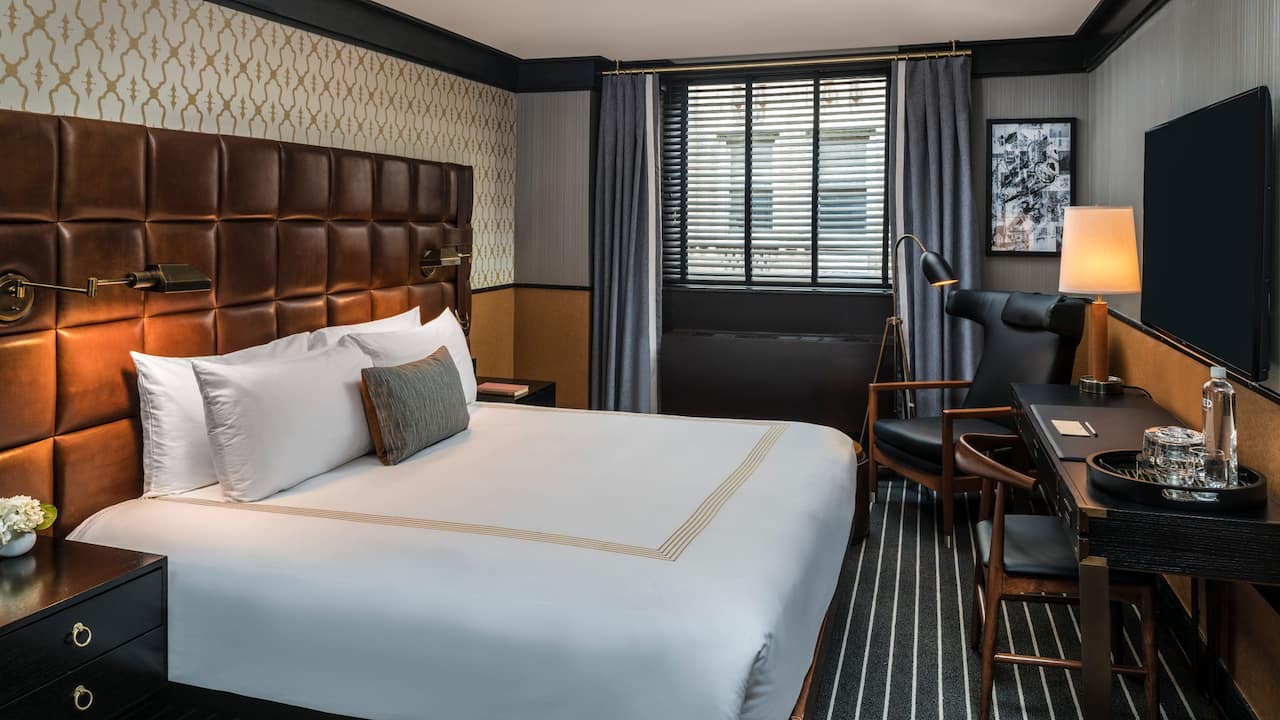 Photo Credit: The Gild Hall (Thompson Hotel)
Andaz Savannah is an eclectic boutique hotel in the heart of Historic Savannah. With its artful décor, relaxed urban vibe, and new south Sophistication, Andaz Savannah delivers a vibrant, modern feel to the Historic District.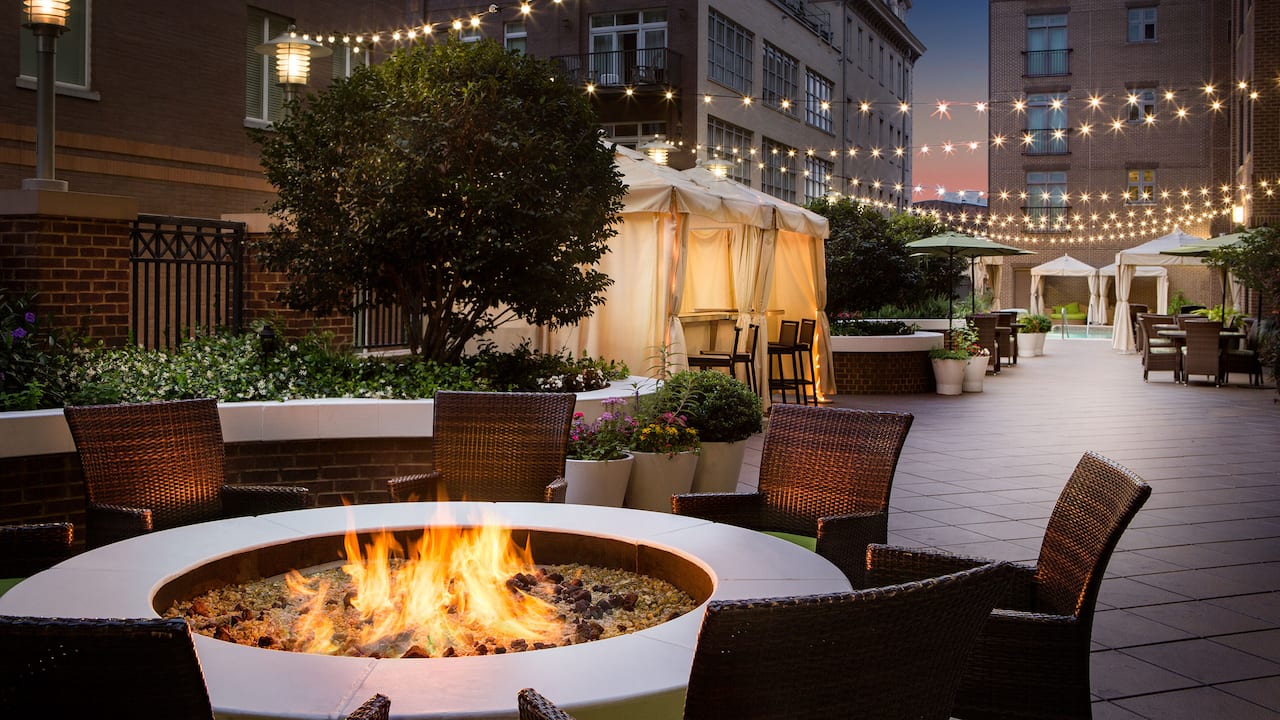 Photo Credit: Andaz Savannah
When I hear Maui, I scream expensive! Thanks to Hyatt's partnership with Destination Hotels, this opens up an opportunity at Lahaina Shores Beach Resort in the heart of old town Lahaina. This beachfront condo property is a category 4 Hyatt property and offers spacious room and classical Hawaiian décor with a private balcony for the view of the mountains and ocean. Family will appreciate the full kitchen amenities which means savings when you compare the cost of the restaurants and cook food yourself.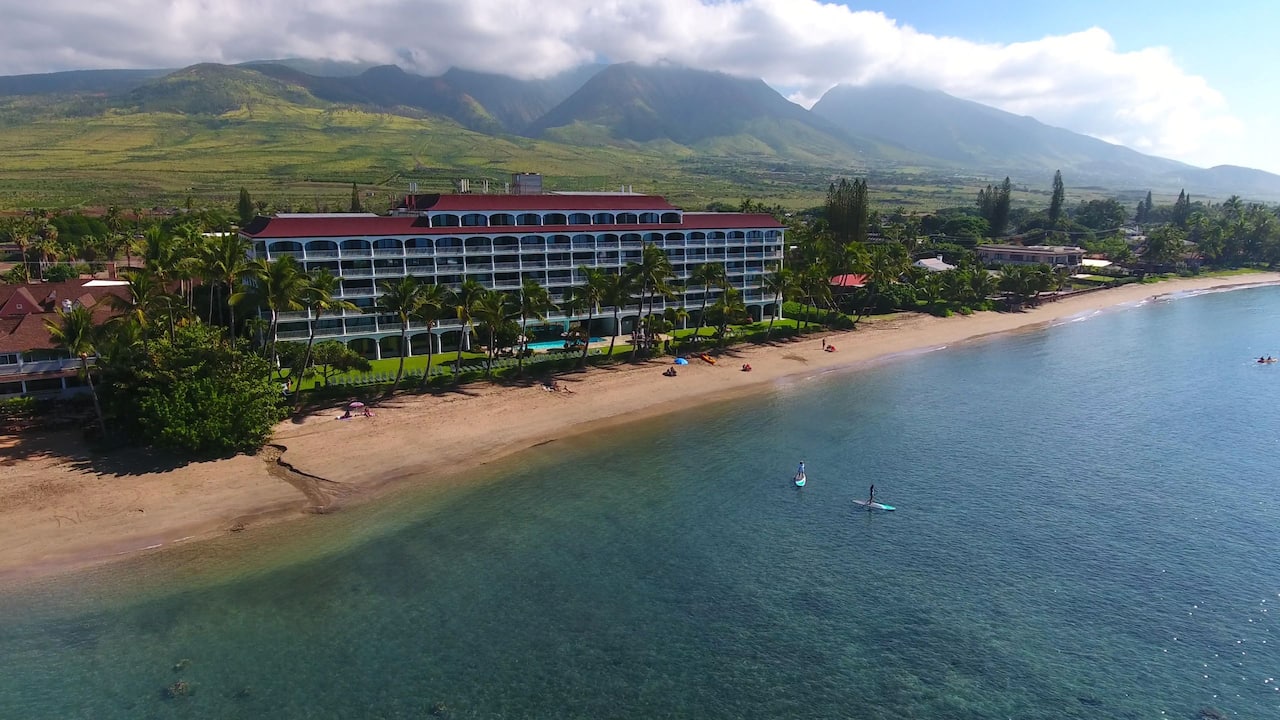 Photo Credit: Lahaina Shores Beach Resort
Hyatt partners with the Small Luxury Hotels (SLH) and this Hotel Lilla Roberts is a true gem for the free night award certificate. The hotel is situated between the business and finest residential districts in Helsinki of Finland, top attractions are just a short walk away. I don't know about you, but this property makes me want to come up with an excuse to visit Finland.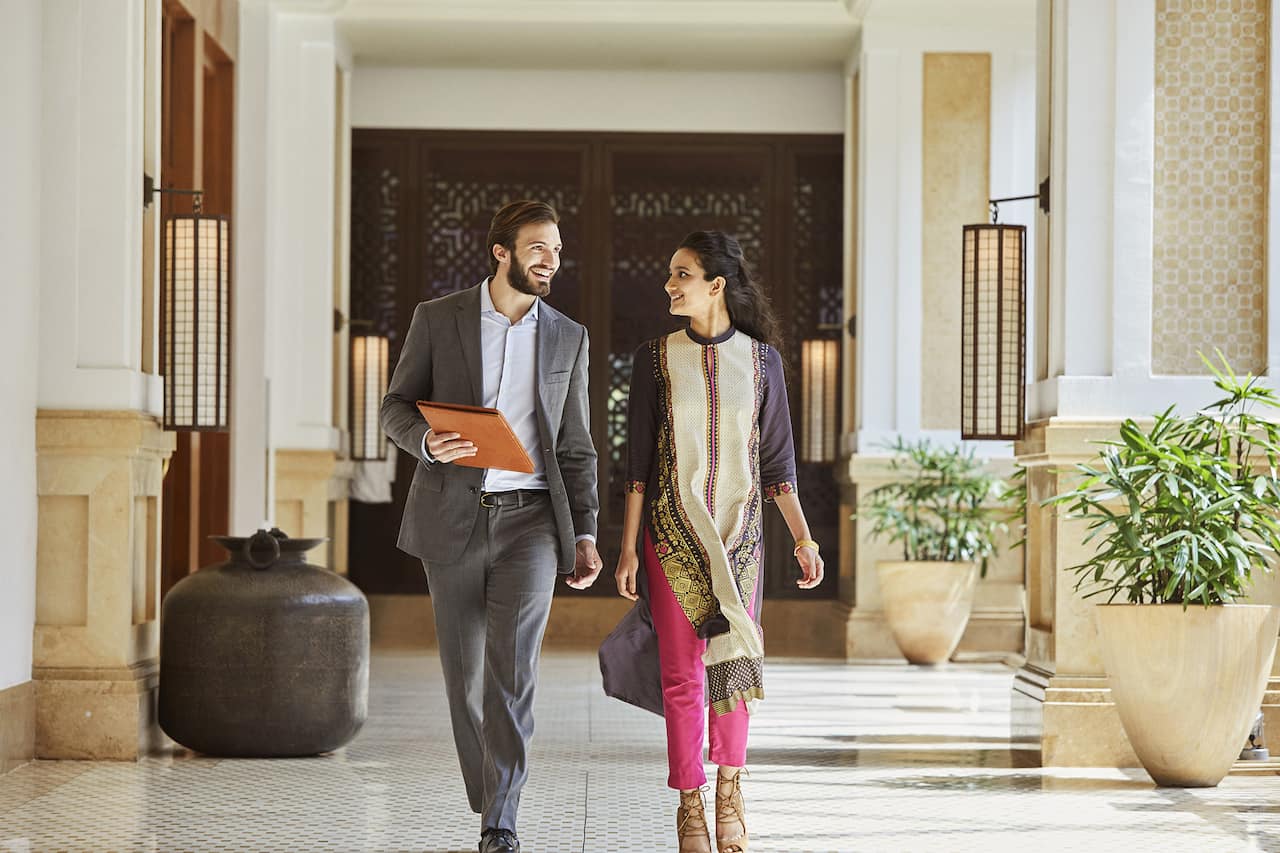 Photo Credit: Hotel Lilla Roberts
Hyatt Regency Paris Étoile – the city's only skyscraper hotel offering spectacular views over Paris and its most beautiful monuments, from the Eiffel Tower to the Arc de Triomphe. Ideally located between the business district of La Défense and the Champs-Elysées, the hotel is directly connected to the Palais des Congrès Paris, its shopping center, theater, restaurants, and parking.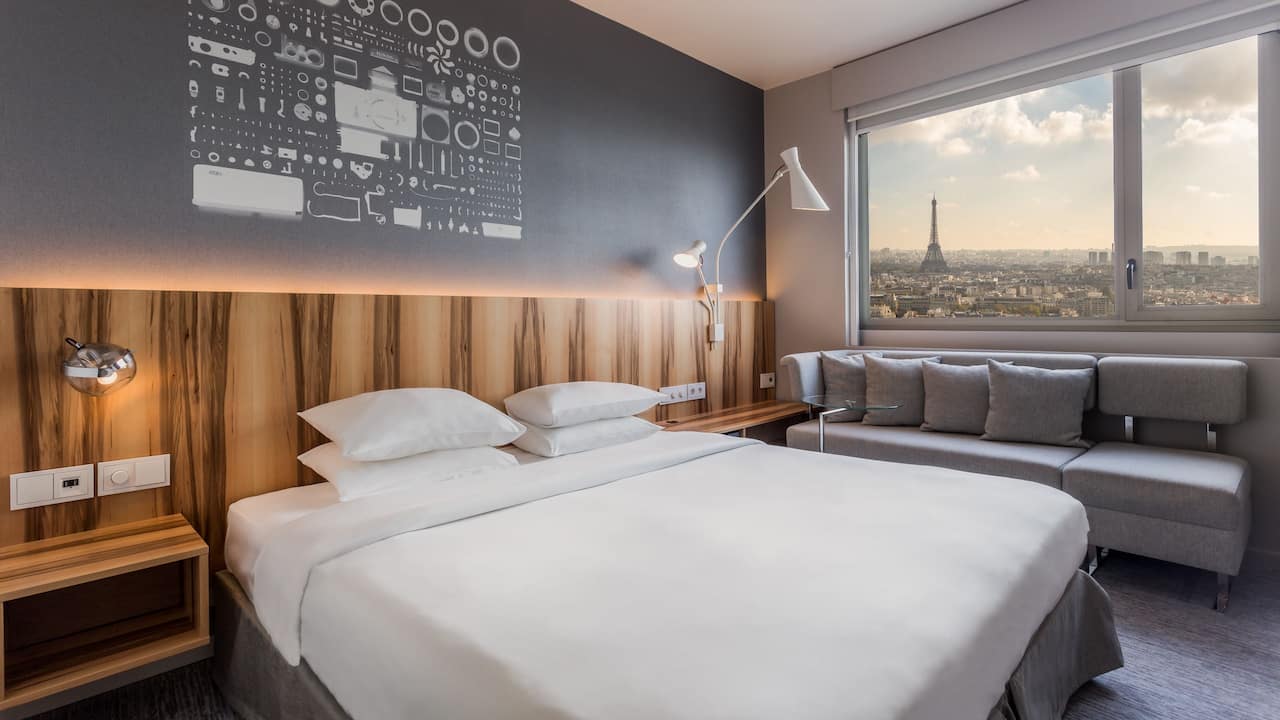 Photo Credit: Hyatt Regency Paris Étoile
Located in the heart of Berlin, the Grand Hyatt Berlin is a luxurious 5-star hotel. The location of this hotel puts you within walking distance to all landmarks, entertainments and shopping venues. This Grand Hyatt takes pride in its top floor swimming pool that offers a view of the Berlin city.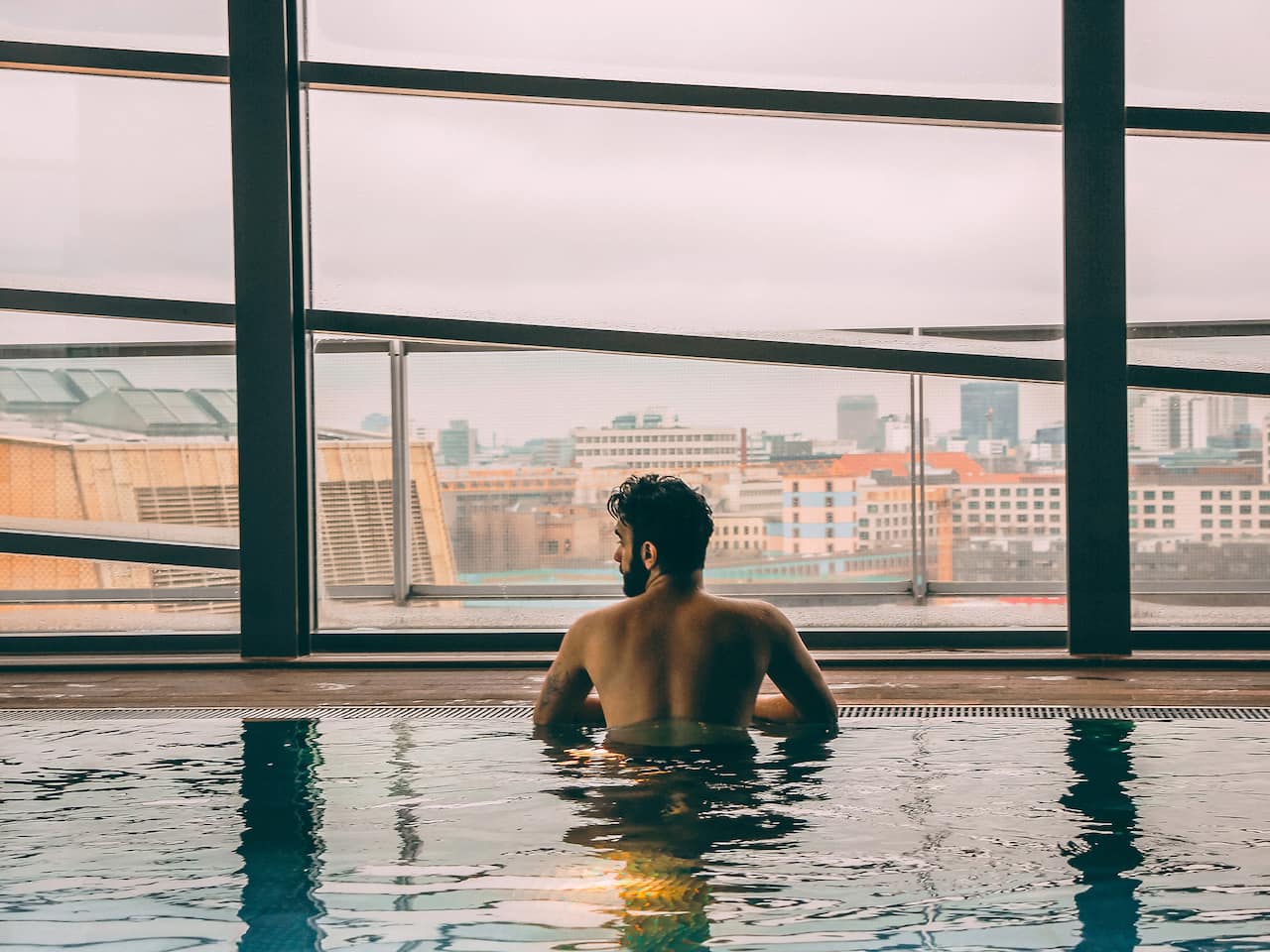 Photo Credit: Grand Hyatt Berlin
Situated in the upscale location, the Park Hyatt Istanbul offers luxury and attention to detail accommodation in the heart of Istanbul. Reviews talk nothing but great service, beautiful classy property, friendly staff and convenient location about this Park Hyat property. This is an ideal original point to explore the history of the Hagia Sophia and the beauty of the Blue Mosque.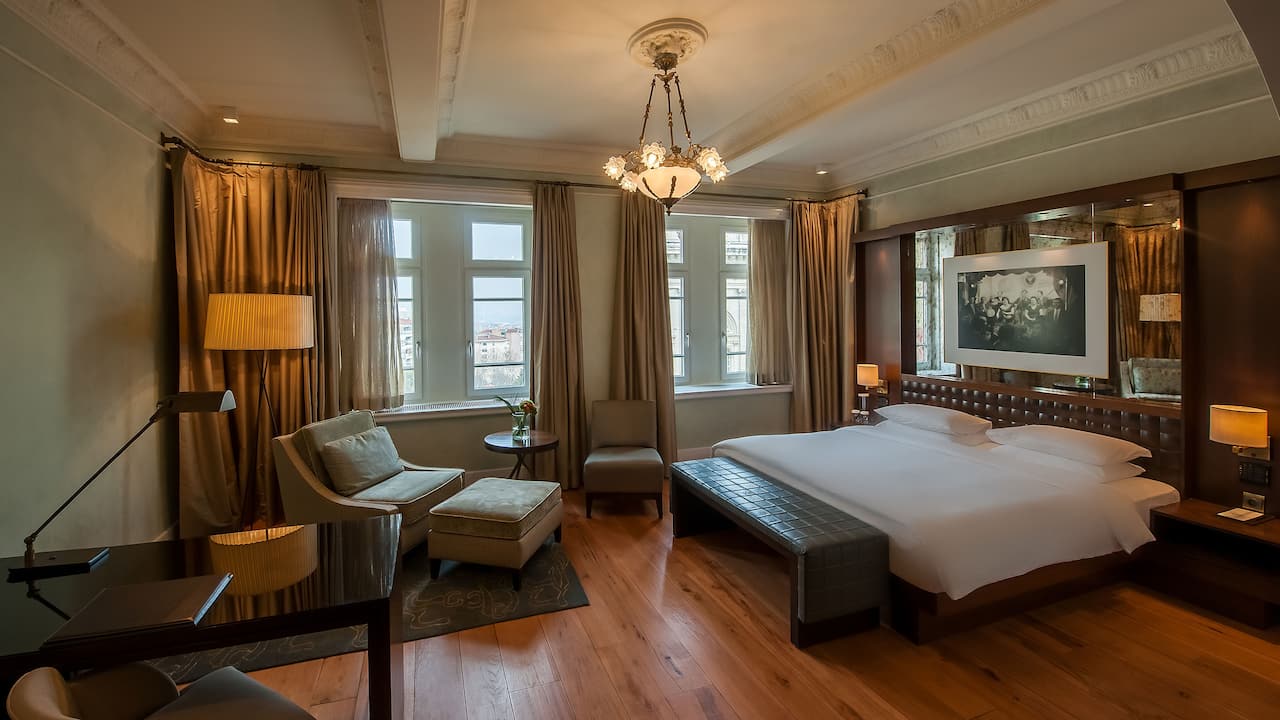 Photo Credit: Park Hyatt Istanbul – Macka Palas
Sitting majestically on the beachfront in the heart of Stone Town, a designated UNESCO heritage site, Park Hyatt Zanzibar is the quintessential destination from which to experience the idyllic East African island of Zanzibar and embrace the rich culture, heritage, and historical significance of the hotel's location. The hotel provides the ultimate haven amongst Stone Town's labyrinth of winding alleys, bustling markets, mosques, and famed Zanzibari doors, featuring magnificent ornate wooden carvings. The town's key attractions are easily accessible by foot including Forodhani Gardens, the Old Fort, the Old Dispensary, the Peace Memorial Museum, the Palace Museum, and the House of Wonders.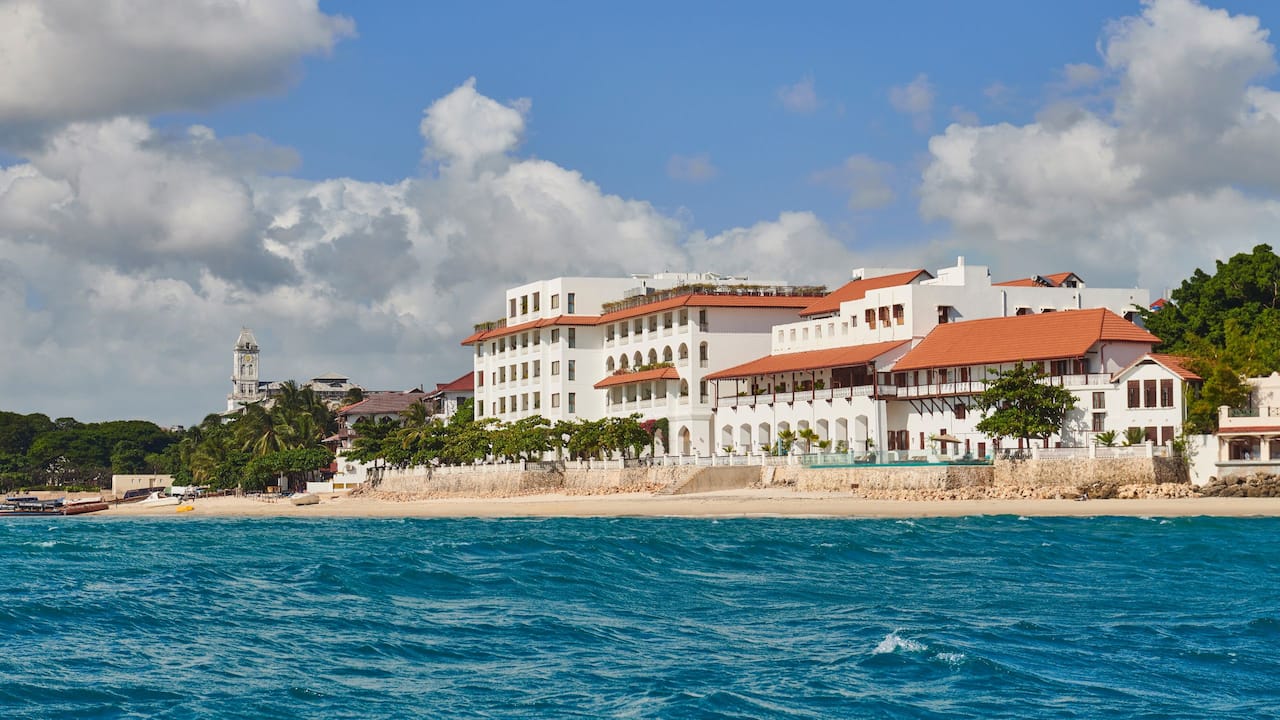 Photo Credit: Park Hyatt Zanzibar
Andaz Bali is one of the newest luxury resorts in Bali. Located in the heart of Sanur that is known for its charm, tranquility and beaches, Andaz Sanur is a beachfront property that offers guests the best island getaway with swimming pool and exclusive beach access.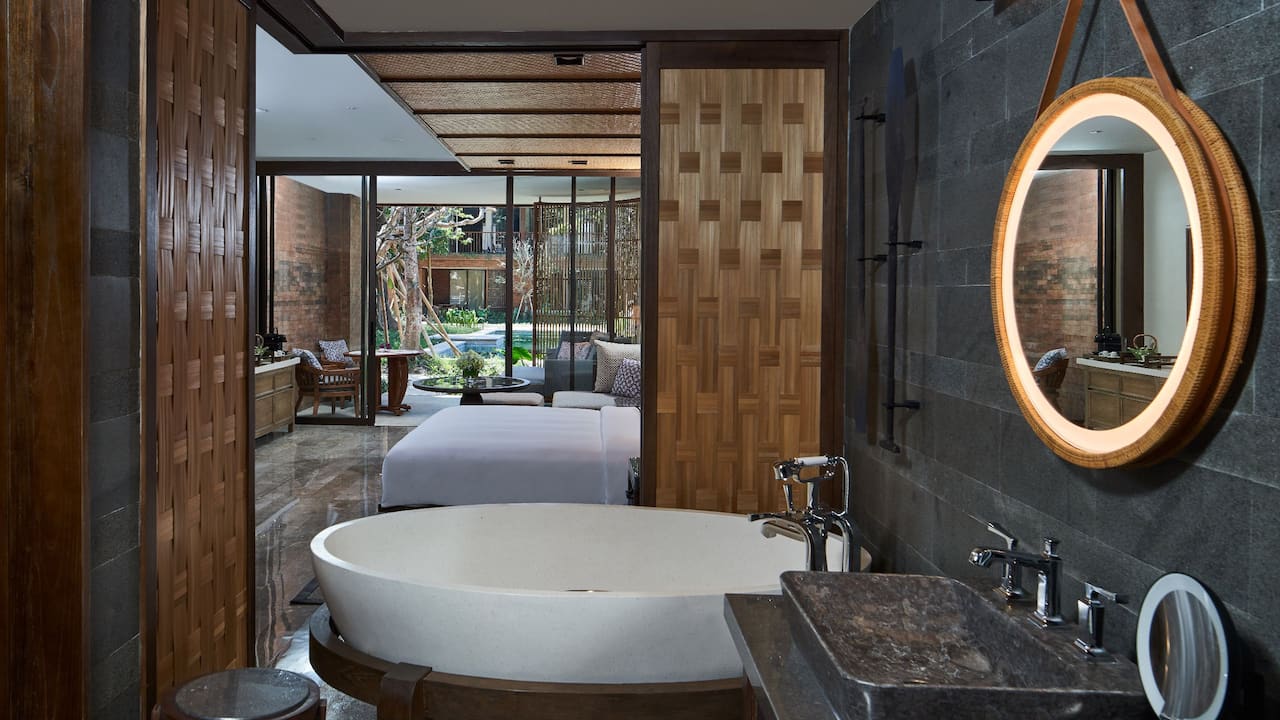 Photo Credit: Andaz Bali
Hotel28 Myeongdong is part of the Small Luxury Hotels (SLH). This boutique and elegant hotel is a great choice for Seoul's sightseeings and food heaven, thanks to its convenient location in Myeongdong. You can even catch a classic Korean film in the hotel's cinema or just take in the skyline view from the rooftop bar.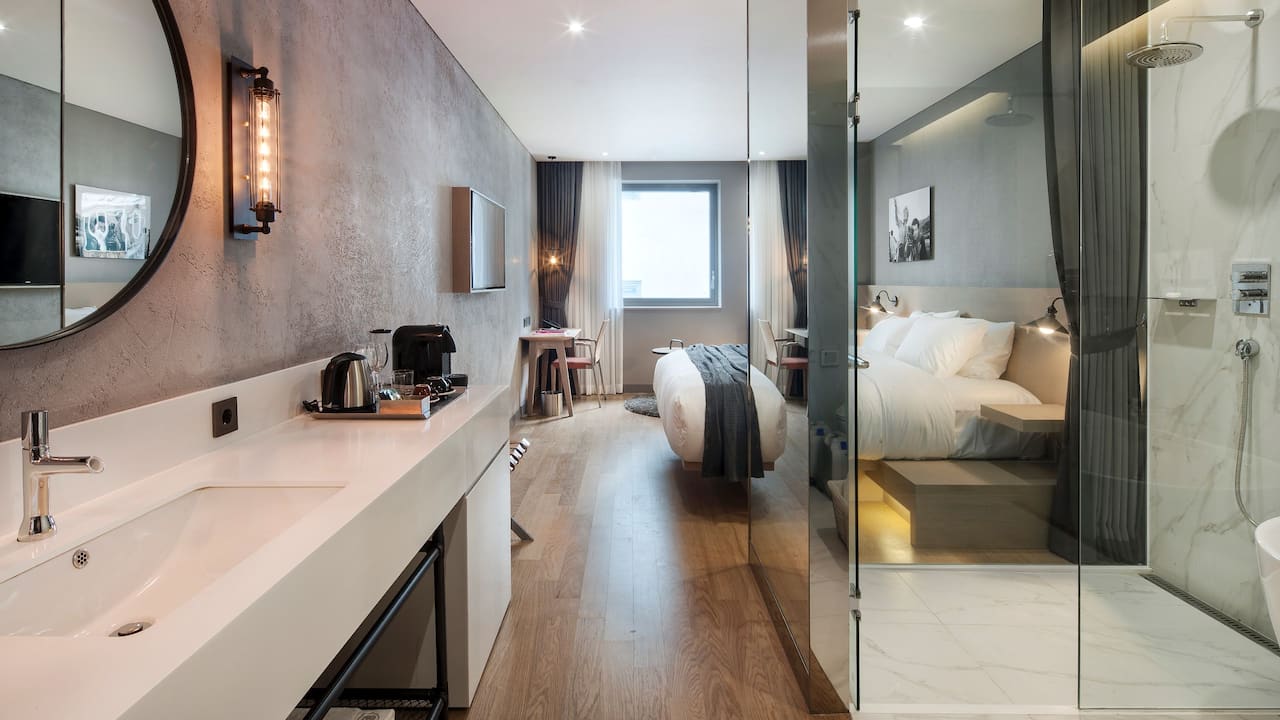 Photo Credit: Hotel28 Myeongdong
Vietnam is an inexpensive country to visit, so imagine staying at the 5-star luxury hotel there such as the Park Hyatt Saigon. Reviews state that guests feel like a royal staying at the Park Hyatt Saigon. While the location is not within walking distance to the hustle and bustle of Pham Ngu Lao, Park Hyatt Saigon welcomes guests with warm and friendly service for the ultimate personalized luxury experience.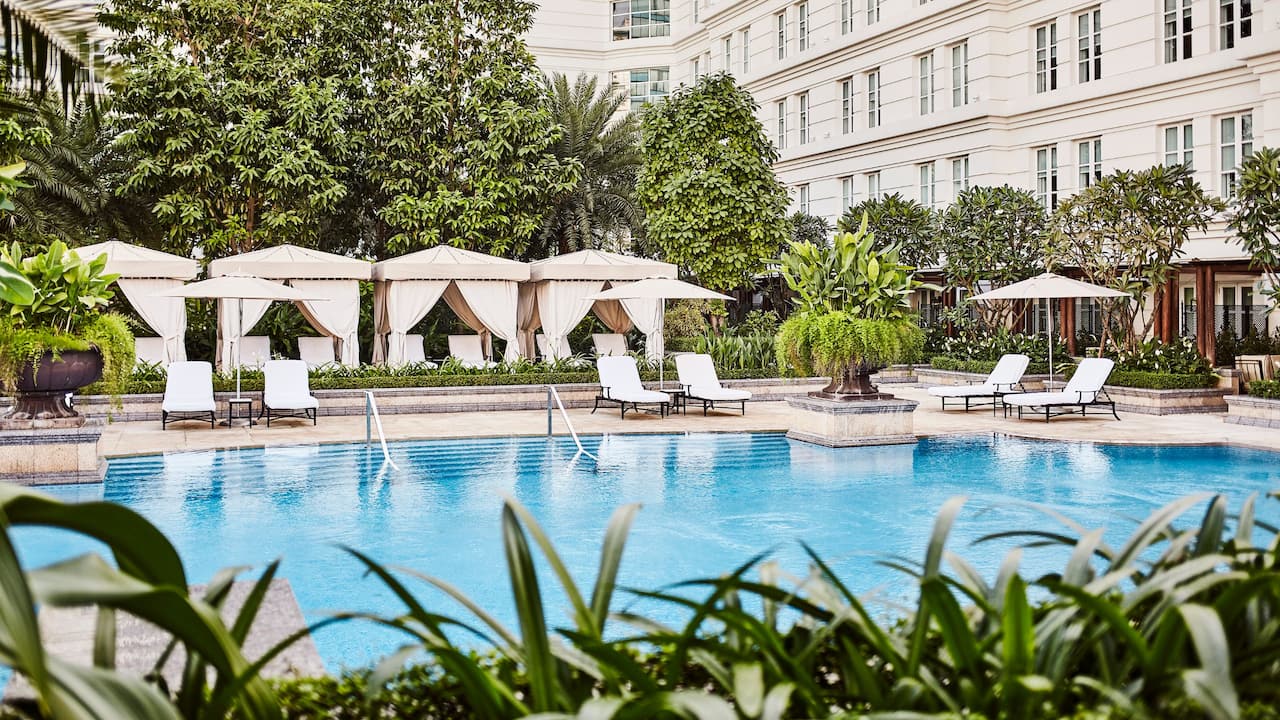 Photo Credit: Park Hyatt Saigon
Taipei is home to the iconic Taipei 101 building. This Grand Hyatt property is the only Taipei hotel that has direct connecting bridge to Taipei 101 building, making it super convenient to enjoy Taipei's top attractions, shops, entertainments, restaurants and famous night markets. This is a 5-star hotel that offers excellent service and upscale amenities with a spa, fitness center and an outdoor swimming pool.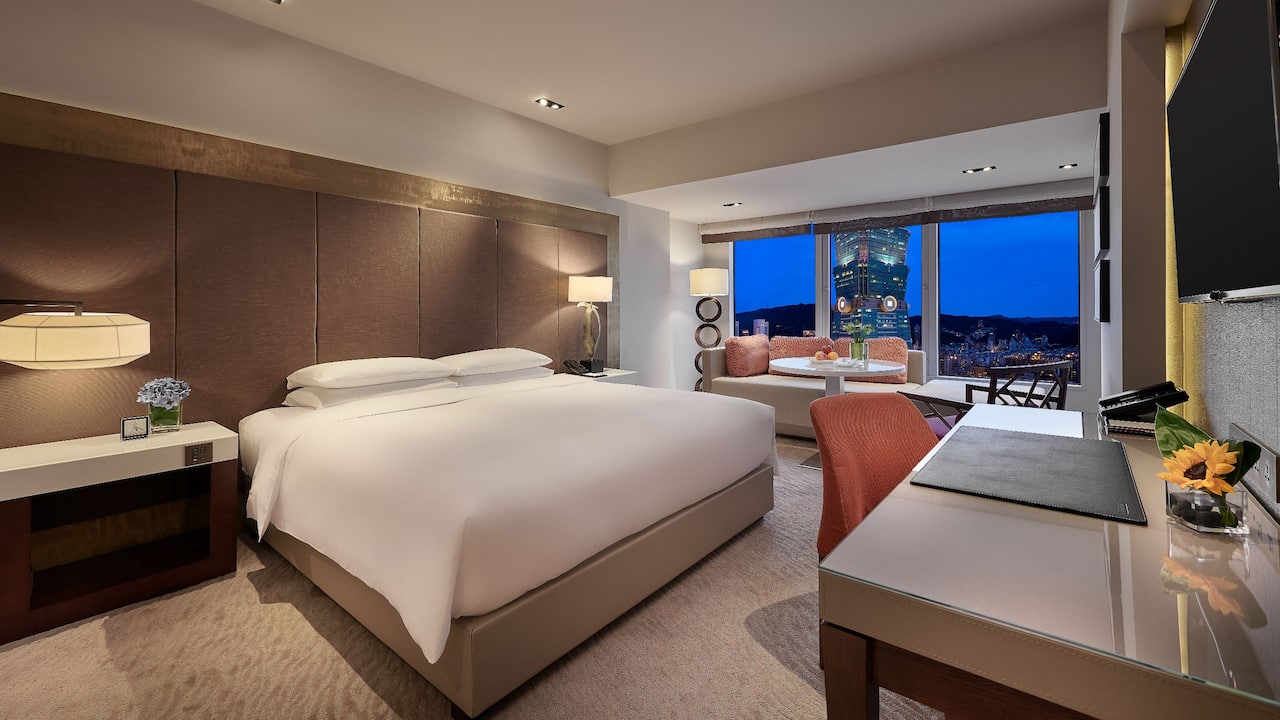 Photo Credit: Grand Hyatt Taipei
The Grand Hyatt Melbourne is one of the luxurious hotels in Melbourne, Australia that is well located and surrounded by the city's high fashion and fine dinning. Located on Collins Street, this Grand Hyatt is within walking distance to Melbourne's top tourist attractions, restaurants and shops. This property is ideal for both business and leisure travelers. The rooms with city skyline's view look amazing.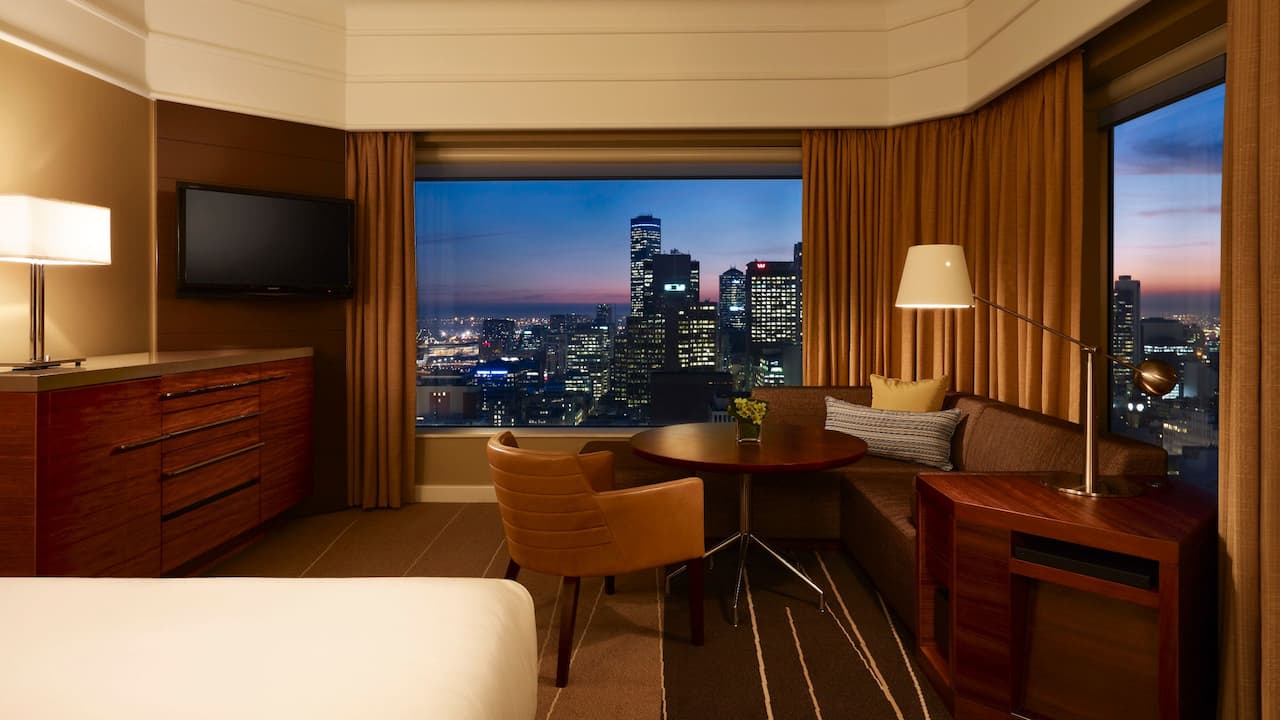 Photo Credit: Grand Hyatt Melbourne
How to Redeem Hyatt Free Night Award
It is very simple to redeem the Hyatt Free Night Award. Once you verify the free night award is deposited into your Hyatt's account under Account -> Awards. You simply perform the search for the eligible property that you are looking to stay at. If the standard room is available for award redemption, you will be able to see the Free Night rate and will be able to finalize the booking like you normally would do with cash rate or points booking. It's all done automatically by Hyatt's booking system.
How to Earn Hyatt Free Night Award
Check out the post below on how to earn Hyatt free night award:
See Also: